Is 'Search online for "Act on CO2"' costing the taxpayer unnecessary pay-per-click money?
Tamlyn posted late last week after spotting that the Government's 'Act on CO2' campaign was asking people to search for the term rather than publishing a URL.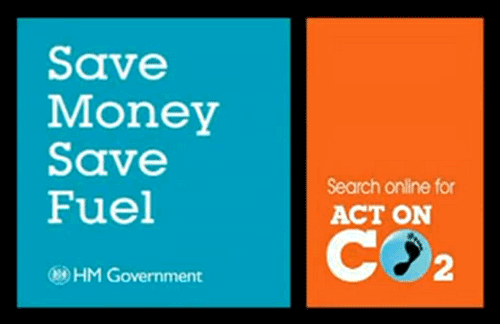 It is a trend that Cabel Sasser noted is well established in Japan, where the fact that URLs have to be formatted in the Western alphabet is a significant marketing challenge.

The trouble with the Government initiative is that once you announce that you are asking people to search for specific non-trademarked terms, it opens a market to bid against you. Search for the trigger term on Google, Yahoo! or Live Search in the UK and you'll see companies trying to hi-jack the slogan.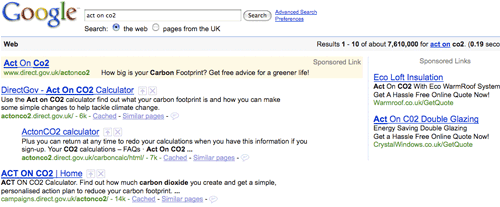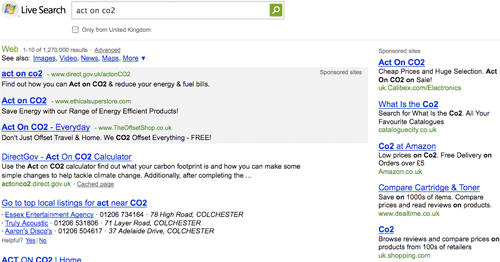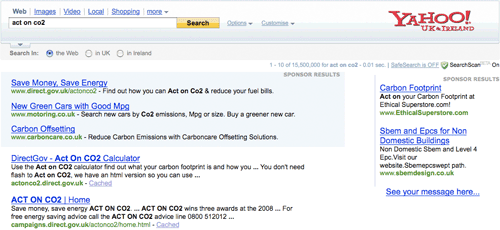 The big question for me is whether the Government are getting their own advert places free from the search engines as a non-profit with an eco-message, or whether asking users to 'search' ultimately makes the campaign more expensive for the taxpayer.
To stay in the top sponsored link spot, the Government will probably have to bid higher and higher for a click, on a search term that they are already naturally ranking at #1 for.