The BBC stole my money, and now I'm battling to get a TV Licence refund
Thanks to the unique way that the BBC is funded, yesterday I got to enjoy Wallace & Grommit, and the Doctor Who Christmas special.
Thanks to the unique way that the BBC collects that money, I got to pay twice for the privilege.
Moving back to the UK we had a long list of things to sign up to...council tax, water authority, TV Licence etc. I applied for most of them online where possible, and the TV Licence process was pretty painless - you even get your licence sent as a PDF these days.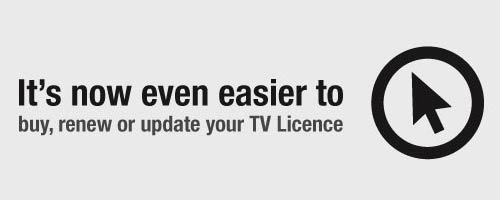 All that seemed great until I was checking through my bank statements the other day and discovered they'd charged me twice.
Now, I know there are those who say "Radio 4 is worth the price of admission alone and I'd gladly pay more for the BBC" but I'm not one of them. Paying exactly the right amount once is good enough for me.
So I gave them a call.
"Ah yes, I can see what happened here", they said, "we've issued two licences for that address by mistake".
Now their recent blunt and aggressive advertising campaign made a great deal of their all powerful database.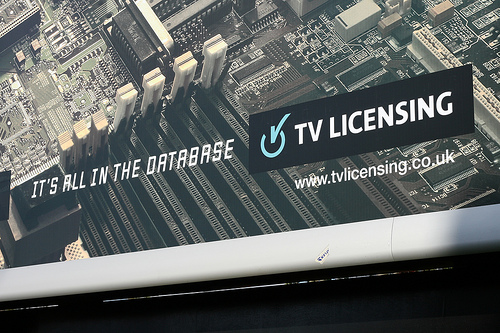 Photo thanks to Roger Lancefield on Flickr
All I can say is that I don't know what they can be using as a primary key, if in the space of a couple of days they managed to issue two licences to the same person, at the same address, with the same postcode and bank details.
And here's the thing.
They were quite capable of going directly to my bank account to steal the money for the duplicate TV Licence.
But for a refund?
Well, I have to apply for that.
At first they were going to post me a form which would take 10 working days, but then on the phone they asked if I had Internet access. I was directed to the TV licensing site and told to search for 'refund application'. No, of course you can't actually apply for a refund online - but you can download a PDF version of the form which at least cuts out the postal delay.
The burden of proof, naturally, falls on me, so I had to supply them copies of my bank statements to demonstrate that they had taken an unauthorised payment from my account.
And I'm not even sure I filled out the form correctly. There was no option to tick for "We made an error and are now making you jump through hoops to get your own money back". I went for option 2.1, but option 2.2 seemed to be equally applicable, although I guess designed for people who have an existing licence, and have now moved to an address with another existing licence. Or possibly I should have gone for 2.3. Who knows?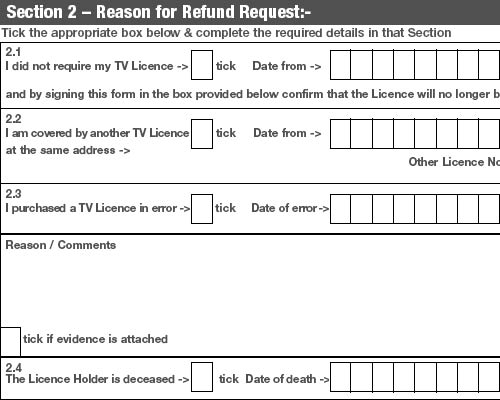 Their mistake has cost me time, a phone call (on an 0844 number of course), a stamp, and I'm still going to be unnecessarily £140 poorer off over Xmas because of them.
This isn't just a rant for a rants sake. I think there are some really important lessons here about service design and brand reputation management.
Handle mistakes gracefully
This situation is entirely the mistake of the TV Licensing agency. They collect the Licence Fee on behalf of the BBC. I happen to know the intricacies of how all that works - but the brand damage isn't to Capita Business Services Ltd or Abbott Mead Vickers BBDO or their ilk. It is to the BBC.
Look, I'm a well-known BBC fanboy, ex-employee and sometime consultant for the Corporation, but I'm spitting teeth with fury that the BBC stole my money and is making me work hard to get it back. So imagine how much angrier I'd be if I wasn't pre-disposed to feel benevolently towards the BBC.
Customer service isn't about smiling at the customer when things are going right - it is about swiftly and gracefully rectifying mistakes.
Don't do 'one way' service design
The system here smacks of 'one way' service design. Even accepting that mistakes happen, there is no reason why it can't be possible to apply for a refund online. Given the name, address, bank details, licence number and the ability to upload some supporting documentation, I could have sent the TV Licensing people exactly the same information as I just posted off on paper. And, you'll recall, I've already given them my name, address and bank details online.
However, they haven't designed a system that works that way. Their online site is geared towards the initial application for a licence, or the renewal and payment for one. Not for the processing of any errors. The phone operator had to get me to use the site search to download the refund form, because there is no direct navigational path to this task from the homepage - nor is there a simple URL like tvlicensing.co.uk/refund - the URL for the page where you download the form is:

http://tvlicensing.metafaq.com/templates/tvlicensing/main/answerPage
?_mftmfenv:linkEntryCategory=%24licensingInfo&_mftmfenv:linkEntryClient=
%24tvlicensing&_mftmfenv:linkEntryName=%24refund
I have a reputation for being the person in the corner of a meeting who suddenly pipes up with irritating questions like "but what happens if the user does x followed by z rather than y as expected, and then is booted off their computer by one of their kids - is y=true remembered next time they visit?". When you are doing transactional system design you need to consider not just the optimum user paths, but also the user paths that will be taken when something has gone wrong - because they are the most important for protecting the overall user experience and your brand reputation.