The Economist shows you how to shake up your offline marketing tracking

by
Martin Belam
, 22 November 2008
At the recent Chinwag Live session I attended the focus was very much on ROI - something the web marketing channel is increasingly going to have prove in leaner economic times. It will become more and more important to track the success of marketing spend, which is why I still find it strange that not more marketing campaigns that involve a web component try and do this.
Take, for example, this campaign by For Goodness Shakes.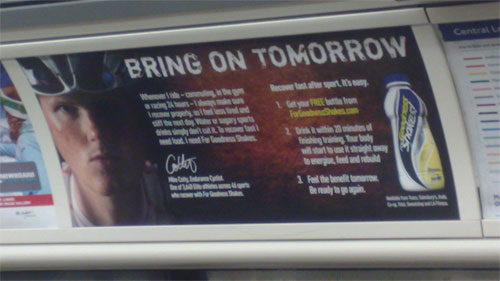 There is considerable expense in running this. Firstly there is the cost of advertising on the tube, and secondly, the expense of sending out the vouchers and giving away the free sample product. However, all of the response to this advert is being funneled through the root domain of their website.
From a metrics point of view, they've no idea how much traffic their tube campaign alone is driving to the site - and without those figures they can't calculate an accurate ROI.
Far better to at least try and gather some data by using a landing page URL like forgoodnewssshakes.com/tube, or a micro-campaign site hosted on a specifically promotional domain like free-sport-shakes.com.
By contrast, this flyer for an offer from The Economist uses every offline tracking trick in the book.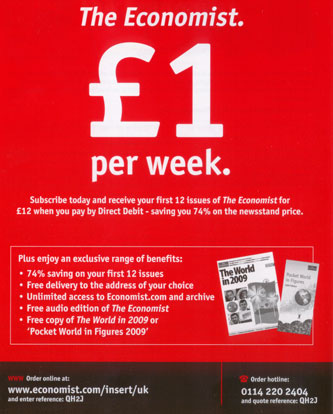 The offer has a specific landing page - www.economist.com/insert/uk/ - and a tracking code that the user needs to supply. Not only does that allow them to pin down take-up from this specific flyer, they've also merged the tracking across channels. If you opt to pick up the subscription over the phone, the same tracking code ensures that The Economist can get a great idea of exactly what response they got from this flyer.