Spooky shop on Hoe Street, Walthamstow
It appears that we might have a new ghost in Walthamstow - 'Spirits high despite the spooky visitors'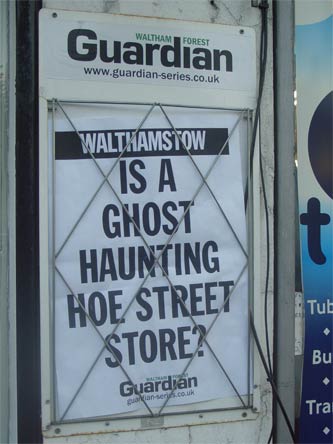 Well, not a new ghost exactly, it apparently dates from the 1950s, and has been haunting a jewellers on Hoe Street in Walthamstow. There is a theory that it is the spirit of a young man who was murdered in the shop, but the local paper is appealing for anyone with more information about the building to come forward. It was the page three spread this week.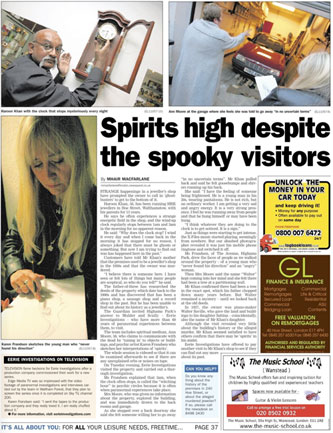 Ghost hunters Eerie Investigations have been checking it out. According to the reports, shop owner Haroon Khan "often experiences a strange energetic field in the shop, and the wind-up clock regularly stops between 1am and 3am for no apparent reason"
Looks like we have a new stop to add to our Haunted Walthamstow and Chingford walk.