Counterfeit Olympic branding in Macau

For the last couple of weeks, during the build-up to and start of the Beijing Olympics, I've been in Macau, the ex-Portuguese colony that is one of China's 'Special Administrative Regions'. China has a reputation as a home for counterfeit goods and piracy, as any trip to the average corner shop or Internet cafe in Macau will show you.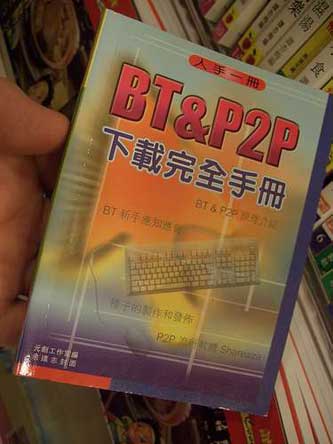 If you venture further, into a shopping centre somewhere on mainland China like Zhuhai, you'll find you can get pretty much anything from any brand - whether it is a Western rock band or some fake Nazi memorabilia.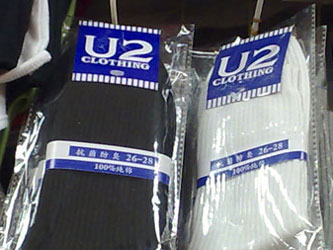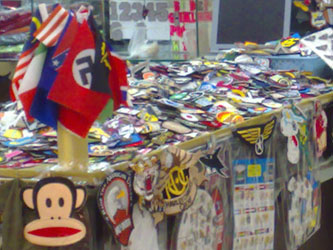 That must have proved quite a headache for the committee organising the Olympics in China, since the IOC is fiercely protective of their brand. There is plenty of official Olympic branding around in Macau. Street lampposts are decorated with flags, roundabouts are decorated with cartoon figures representing the Olympic disciplines, and there is a display of Olympic inspired sculpture in the main square.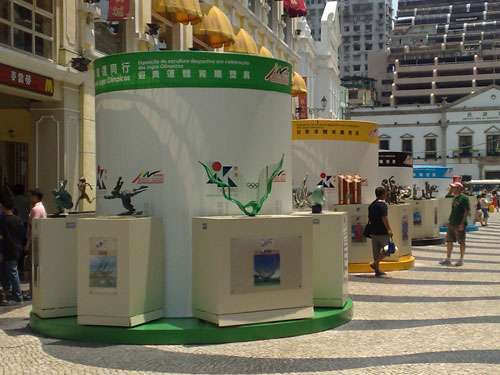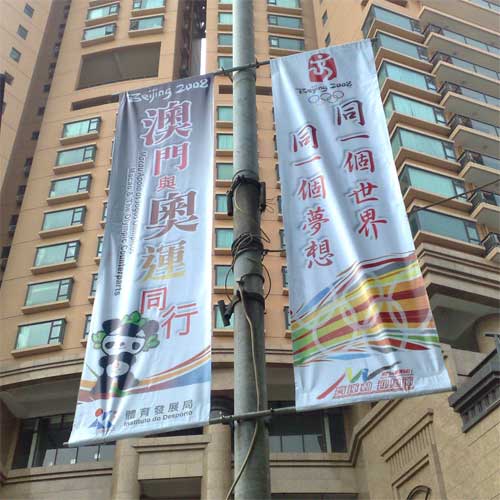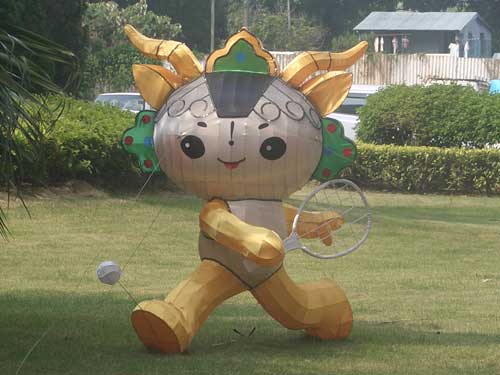 Shops not carrying the official Olympic merchandise have had to be a bit inventive with their branding however. This store near Macau's cathedral was using the slogan "Let's go, China", and selling t-shirts with an image of a non-Olympic gold medal draped around them.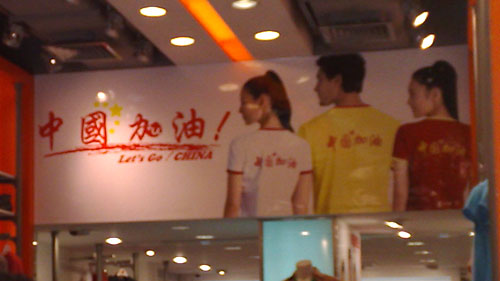 A store within the Venetian casino had gone for a 'Champions' theme. Again medals featured, and the backdrop to the display featured the Olympic ring colours rendered as stripes.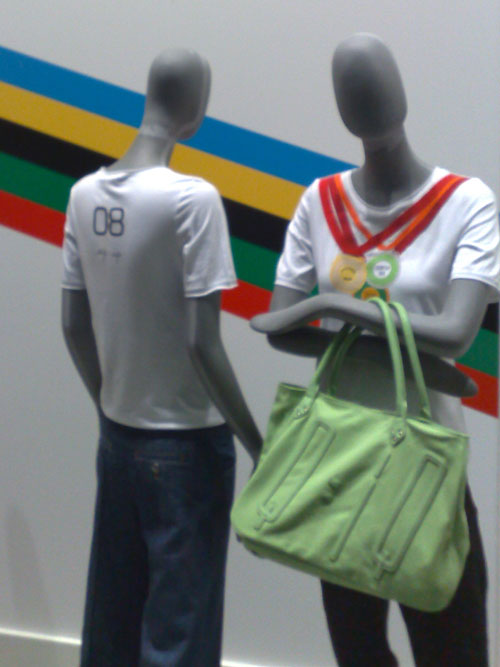 The Izod chain meanwhile, has gone for 'China 08-08-08' as their non-Olympic branding, referring to the opening date of the Beijing Games, selected because 8 is a lucky number in Chinese culture.