I spotted this poster on the Underground the other night, and I was quite intrigued - no, not because of the lady in the bikini - but because of the domain name being used to promote tourism in 'North Cyprus'.
Of course, one man's 'North Cyprus' is another man's 'Turkish Republic of North Cyprus', which is another man's 'Turkish occupied Κύπρος'.
Whichever way you look at it, the TRNC does not have an internationally recognised TLD for the Internet, although it won't be long before they can apply to ICANN to use .trnc itself.
Registration of a .cy Cyprus domain name is controlled by the University of Cyprus in Nicosia, on the internationally recognised Greek portion of the island. Their rules are pretty strict - you can only register one domain per person, you can only refer to a geographic region if you are the 'relevant local authority', and domain names may not 'relate to politicians or political or historical activities'. I reckon the tourist industry for the Turkish-controlled north part of the island would fail the test on all counts.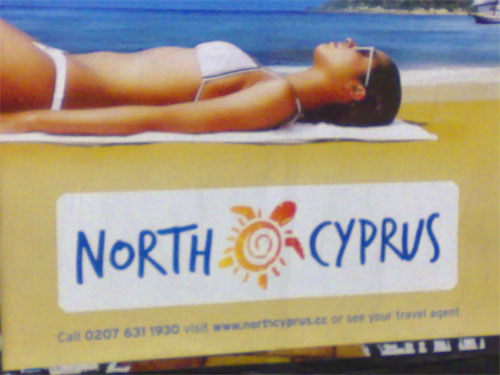 So, they've opted to go for northcyprus.cc, using the TLD that belongs to the Cocos (Keeling) Islands instead.