Postcard from Macau #5: Hong Kong's Edison Chen sex photo scandal rumbles on
I recently spent three weeks visiting Macau, the former Portuguese territory on the south coast of China. As a former colony like Hong Kong, it is now a 'Special Administrative Region'. This post is one of a series looking at aspects of information design, user experience, internet use and journalism that interested me when I was there.
"As of this evening, the police have made significant advances towards solving this malicious crime. As from the beginning I will continue to give the police my fullest cooperation to bring the perpetrators to justice. At this time I am not able to discuss matters related to the case, but I do feel it is my obligation to accept full responsibility and take action to help both the victims and those associated with them to heal their wounds. In this regard, I plead with everyone to please stop forwarding the images on the Internet. Furthermore, to completely rid the images from your computer. This is a small step that each one of us can take to help the innocent rebuild their lives. The priority now is for all of us to pitch in and help those in need" - Edison Chen, 4 February 2008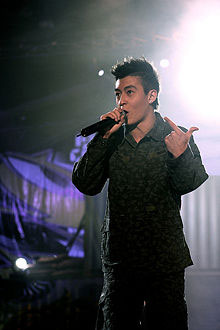 Before I set out on my trip to Macau, I bookmarked a story in The Guardian about a sex photo scandal enveloping Hong Kong entertainer Edison Chen. The story is that his laptop was taken in for repair, and someone discovered a cache of over 1,000 explicit photos of Edison Chen having sex with various partners. These were then gradually leaked onto the internet, which sparked a roaring trade in swapping them online and on DVD in Hong Kong, Macau and mainland China.
To add more spice to the scandal, these were not just pictures of Chen, a leading entertainer, having sex with unknown groupies. The other women featured were also celebrities, including Gillian Chung Yan-tung, Bobo Chan Man-woon, Cecilia Cheung Pak-zhi, Rachel Ngan and Chen's 18 year old girlfriend Vincy Yeung.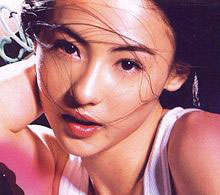 Although there is a natural prurient interest in the photos, there has also been a moral backlash against the celebs involved. A recent survey suggested that 54 per cent of people had developed a 'poor impression' of Gillian Chung since the photographs of her emerged.
Although there have been rumours that the photographs may be faked, Edison Chen has not denied they are real, and has announced an indefinite retirement from showbiz as a result.
What interested me, though, was the very strong culture contrast between China and Britain shown in this episode. So far it is estimated that 13 people have been arrested in China on charges of possessing or distributing copies of the images. Producing pornography is a crime in China, and search engine Baidu.com was asked to apologise for allowing people to find the images online.
In Hong Kong the attitude to pornography is slightly more relaxed. Nevertheless, the matter is subject to a police investigation, and those suspected of early involvement in the distribution of the images have been charged with "dishonest use of computers with criminal intent" which can carry a 5 year prison term.
In contrast, I've got no doubt that if a cache of photos emerged showing that a British celebrity had been taking pictures of himself bedding 14 other celebs which included a couple of Girls Aloud and some lasses from Hollyoaks, they would be an instant lad mag hero. Apologising and retiring would be out of the question!