Greece lets Athens Olympics domain names lapse
Whilst I was poking around the English language Greek news sites for information on the Zahopoulos case, another news item caught my eye in Kathimerini. 'Games website lost for a pittance' explains that:
"Internet users wishing to find information on the Athens 2004 Olympic Games are no longer able to access its official website after the government failed to renew the rights to the domain name.

A 29.30-euro fee required by site owners to renew domain name ownership rights every two years has not been paid for the athens2004.com or for the athens2004.gr site".
Well, the Athens 2004 site is shut, although the domain is still registered. Mind you, if you miss off the 'www' and type athens2004.com, it amusingly comes up with an 'Under construction' animated graphic of a type I though went out of fashion on the web in the 1990s. I wonder if that was how the server was configured during the games as well?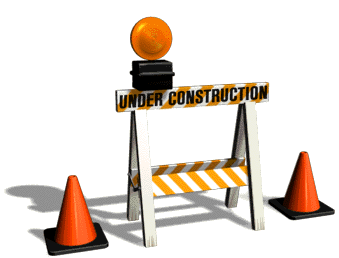 The .gr version of the Olympics site has gone though. This isn't a particularly Greek phenomena, it seems pretty common careless behaviour for organisers of sporting events.
In the run-up to the 2006 World Cup in Germany I published a series of articles looking at what was left online of the sites that had been used to support the World Cup in 1994, 1998 and 2002. Of those, only the 1994 site existed, and that shut down a little after I wrote about it.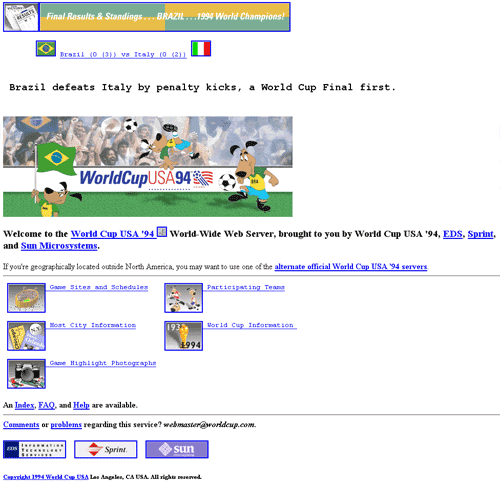 Well, the 2006 World Cup site has disappeared now as well, less than 18 months after Italy were crowned world champions. FIFA's deal to co-produce fifaworldcup.yahoo.com with Yahoo! seems to have ended, and so all of the information about the World Cup in Germany is now in a brand new archive on a different domain.
UEFA are no better - the address of the Euro2004 site now belongs to domain-name squatters, and the Euro2000 site has also vanished. Aside from perhaps the sponsor's logos not being the current UEFA or FIFA sponsor logos, there is nothing about these sites that requires taking them offline after a while, or arbitrarily breaking every single link that anyone made to the World Cup site during 2006.
It does seem utterly incredible to me, given how expensive it is to build, update and serve the bandwidth for a website of a global sporting event, that so few manage to budget for retaining their domain name and continuing to serve the content after the event is finished.
I hope that somewhere amongst the spiraling costs for the London Olympics, they have a few quid set aside for making sure that I can still follow links to london2012.com in 2014.