The 20 most popular currybetdotnet posts from yesteryear in 2007

by
Martin Belam
, 25 December 2007
One of the interesting things for me of producing a list from Google Analytics of the most viewed pages on currybetdotnet for the whole year, was the proportion of pages that appeared near the top of the chart that were posted prior to 2007.
Yesterday I listed the top 20 posts from 2007 - today I wanted to list the 20 most visited posts on currybetdotnet in 2007 that were written before the year started.
"I Used To *Really* Love H&M" - Reaction To H&M's &denim Romeo & Juliet Campaign - October, 2005
One of those posts where my diatribe has ranked higher than the actual website for the thing I am moaning about - in this case the astonishingly long and crass gun culture glorifying advert for H&M's &denim range.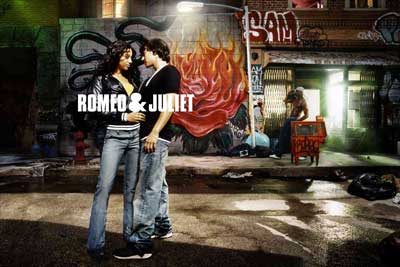 Searching for pictures on ImageShack and Yahoo! Photos - August, 2006
Still popular from people searching Google to find out how to search on ImageShack
Google Talk's latest update doesn't behave gracefully offline - October, 2006
Mixed customer service from Google here. When I first published this, one of Google's engineers personally emailed me to apologise for the problem. But, this page still ranks for searches about problems with Google Talk, and generates traffic which should, by now, surely be going direct to a Google FAQ on the topic.

MSN ditches chat - Gillian Kent urges everybody to adopt Instant Messenger - September, 2003
In 2003 Microsoft got out of unmoderated chat-rooms, and urged everybody to use instant messaging because it was safer for children. Well, safer apart from the bit where you had to actually give out your email address, or the directory they maintained that included such charming interest groups for teen girls as "gets ur tits out - any girls wana get there tits out get em out here".
A history of the online World Cup - USA '94 - June, 2006
My article was about how amazing it was that a server in Japan was still maintaining an original copy of the USA '94 web site, but, sadly, about a month later it disappeared :-(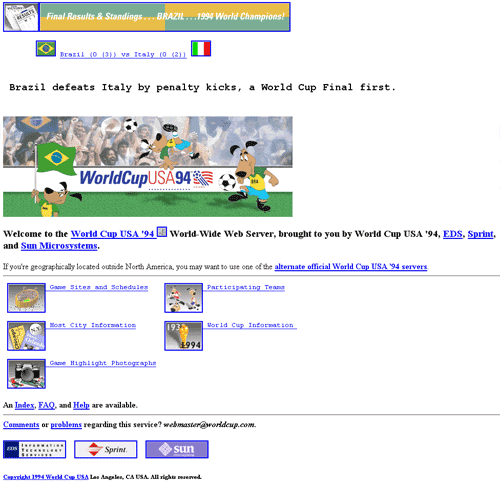 Most Haunted Live at Tower Bridge - October, 2005
This remains popular as the show doesn't seem to make archive pages for their individual episodes. So I'm not sure what people make of it when the post actually just re-tells the 'Kreed Kafer' and 'Rik Eedles' traps set for Derek Acorah.
A Day In The Life Of BBCi Search - March, 2003
The first serious article about my work at the BBC.
Searching The Daily Star and The Sunday Sport - July, 2006
Again, if only I could convert this kind of regular misguided traffic into some sort of soft pr0n affiliate marketing scam...
Haunted Walthamstow and Chingford - September, 2005
The occasional foray into haunted walks on this site might be completely off topic and against all the guidelines of making a 'sticky' niche blog - but they do draw in the repeat punters. I'm particularly pleased this one does best, as it was a walk I put together myself after researching local ghost stories from my hometown, rather than one I got pre-packed from a book.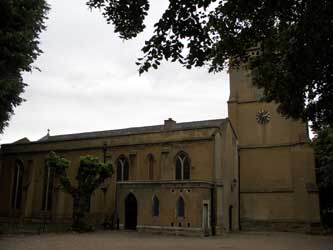 Designing Your Website to be Search Engine Friendly - February, 2006
I published this article whilst I was in the middle of my travels through Europe, and it was based on a presentation given about a year before. I can't say that I rate it very highly as an article, but it does have a terribly search engine friendly title, which is, I guess, why it figures in this list.
Children in Need and Doctor Who - a lot can happen in 12 years - November, 2005
Basically excitedly babbles: "Look when they did Doctor Who in 3D for Children in Need in the old days it was rubbish, but now it is taken more seriously and is good". This post now appears guaranteed to generate visitors every November until the BBC stops making Doctor Who. Or doing Children in Need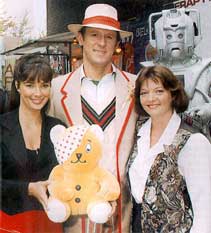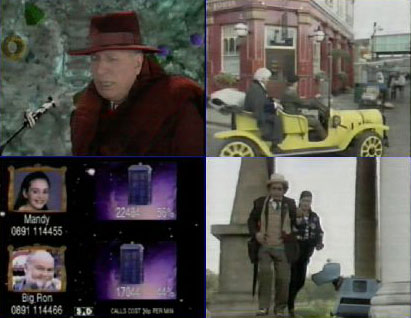 Haunted Malta - July, 2005
Another of my put together pieces about hauntings, this gathers together all the good ghost stories we found about Malta, but isn't anywhere near as funny as the bizarre night we spent at 'Il Forno' on Gozo on the same holiday.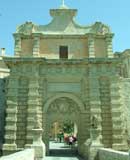 Using image search on Photobucket - August, 2006
[See people who can't use search engines trying to look for pictures on ImageShack and Yahoo! Photos earlier].
Search across photo-sharing sites from Kodak, Shutterfly, Snapfish and PictureTrail August, 2006
[See people who can't use search engines trying to look for pictures on ImageShack, Yahoo! Photos and Photobucket earlier].
Haunted Liverpool Street to Mansion House - November, 2005
A ramble through ghost stories in the City of London, where the spookiest thing was unexpectedly having to get to grips with a wine menu.
London Phone Codes "Change" - July, 2004
There are several posts on currybetdotnet about this. They still get traffic because, for the sake of a story, the press insist that phone numbers in London keep changing, and drag out rent-a-quote businessmen to say how terrible it all is. Even though the numbers have been resolutely 020 nxxx xxxx for ages, but occasionally a new 'n' bit is issued. It is only a problem because the press perpetuate the myth that London dialling codes are 0203, 0207 and 0208, when in fact there is only one London dialling code, and it is just the three digits 020.
The Software Used To Access The BBC Homepage - October, 2005
When I published this, the site fell over because it was slashdotted. The technical support of my useless hosts at the time said he was 'impressed' when I mailed to say the server was down. He was more impressed with me, than I was with their resilience. This post was made newly popular by Ashley Highfield's 600 Linux users gaffe. And if currybetdotnet ever appears on Slashdot again, now that I'm my own sysadmin, expect the site to be down for days...
Audience Reaction To The BBC's Doctor Who Themed Homepage - June, 2005
I'm not sure if I mentioned it, but I was once involved in putting a f*$k-off sized picture of a Dalek on the BBC homepage?
Gaining Online Advantage - Building an effective web presence in a large organisation - January, 2006
The opening page of a 13 part article that was pretty much 'everything interesting I learned about the web I learned at the BBC' crammed into one 45 minute presentation.
Using Bloglines to snoop on people's private Gmail - October, 2006
In a tabloid style, the headline sounded worse than the actual fact - but basically if you subscribed to your own Gmail feed using Bloglines, and didn't make it private, someone else could see the subject lines and first bit of your email by using search on Bloglines.
I know I said this list was the top twenty, but when I saw what ended up at #21, I couldn't help but list that as well:
Konnie Huq's briefs in the Daily Brief - December, 2005
For some reason, my article about the BBC having to deny that Konnie Huq appeared minus her knickers on Blue Peter attracts a lot of people via search engines. I saw a feature on the web the other day that said that after Blue Peter she was going to be moving into 'adult TV'. I dread to think how much traffic they are getting on the basis of matching that search engine query string.