Add nothing to your basket at MyDailyMirror.com
When The Mirror recently redesigned their website, it looked like someone had just broken out the crayons in a box marked "Crazy Web 2.0 Photoshop Gradients". As you can see, the effect has also spread to MyDailyMirror.com.

This is the Mirror's site where customers can purchase copies of famous Daily Mirror front pages from throughout the paper's history.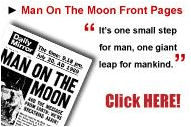 Or not, in the case of recent titles.
Despite the fact that you'd expect it to be easier to lay your hands on a copy of The Mirror from the 8th March this year than say, July 20th 1969, it turns out that the most recent newspapers are not yet available on the service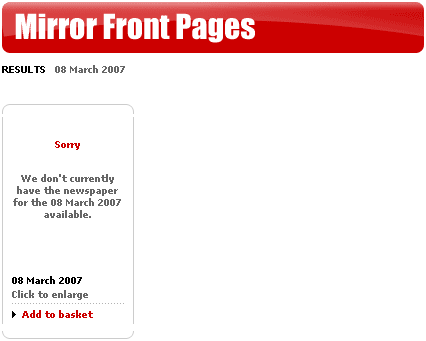 Which doesn't stop the site offering you the chance to enlarge the non-existant image, or the chance of adding nothing to your basket.