Murder by Playstation?

by
Martin Belam
, 29 July 2004
I haven't read the story (the print is very small in this picture), but from the strapline I assume it isn't about someone being bludgeoned to death with the blunt instrument of a Playstation console.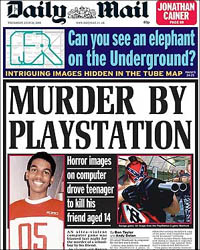 ....but don't even get me started on their new gimmick of recycling links that were going round the internet like wildfire a few months ago as front page promoted "features". Sheeesh.