You can't please all the commenters all of the time
The Guardian swapped flat comment threads for 'nested' ones. The Manchester Evening News swapped 'nested' for flat. Guess what happened next…
I've blogged a couple of times about the Guardian's bruising experience with introducing threaded comments onto their website, a move which has sparked continuing howls of protest amongst the community.
Having previously been involved in a project to move the BBC's Points Of View message board from threaded to flat, I also know how much frustration that caused for regular users. They mourned "Ol' blue" — as they lovingly referred to the previous format — for many months after the switch.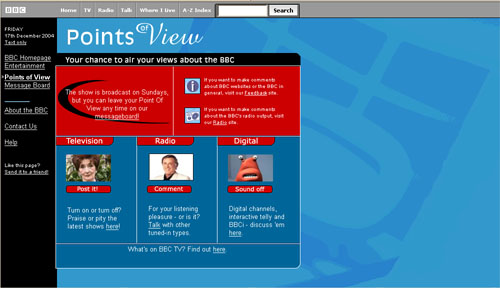 My own take is that opposition or love of nested or threaded comments is a religious issue — akin to top-posting/bottom-posting in emails. Not only are you fully committed to your preference, you simply can't see any justification for doing it the other way.
So I was gently amused this week when one of the first responses to the Manchester Evening News redesign was, guess what…
"Is there any way we can reply to peoples comments like we used to and have them indented to make it clearer, rather than having to trawl through a flat list"