Will the BBC's Tweenies Jimmy Savile blunder usher in a new, expensive, era of 'repeats compliance'?
The BBC's blunder in repeating an episode of the Tweenies this morning that featured a Jimmy Savile reference will no doubt usher in a review of the controls around selecting which children's programmes to repeat. Was it avoidable?
"New figures reveal that the BBC is wasting hundreds of thousands of pounds of Licence Fee payers' money on an army of so-called 'repeat compliance officers' who are paid to do nothing but sit around and watch old television programmes all day. Barmy BBC bosses claim the process is needed for every single show being repeated on television, even if it has already been repeated several times before. Rent-a-quote MP blah-de-blah said etc etc etc…" — A newspaper near you soon
No, nobody has actually written that yet, but following today's BBC cock-up when a decade old Tweenies episode that featured a Jimmy Savile impression aired on CBeebies, I can very easily imagine a situation where that becomes the case. There are around 390 episodes of the Tweenies — you've got to have been pretty unlucky to have unwittingly scheduled "Favourite Songs" just a few days after the police published their report into Savile's crimes.
Should the BBC have avoided transmitting it? I genuinely can't believe that anybody watches shows like this for compliance issues before scheduling them. I imagine slates of episodes of shows like In The Night Garden, Teletubbies and the Tweenies get added to the CBeebies schedule with barely a thought for their content. What could possibly have been controversial about them, especially if they've been on a constant loop of repeats for several years? And I doubt the metadata attached to them goes down to enough scene-by-scene detail to have listed the controversial bit
However, there was maybe a clue that perhaps should have raised a flag at CBeebies HQ.
The electronic TV guide listing for this morning's episode on Sky simply stated:
"Favourite songs: Playtime with the puppet people. The Tweenies decide to sing their favourite songs [S]"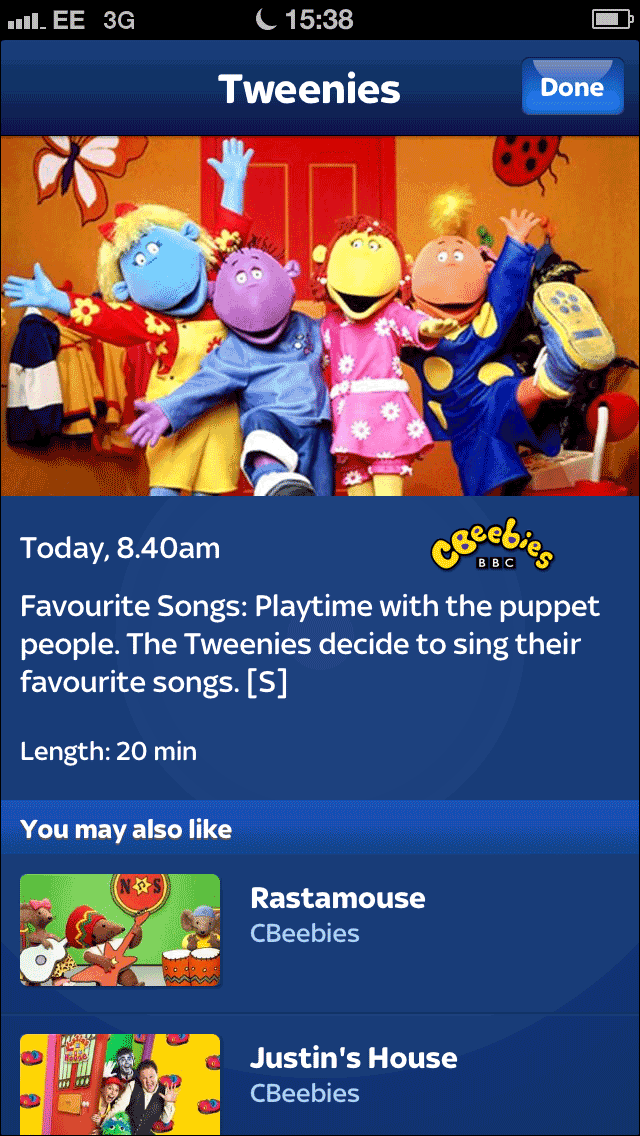 The BBC advance listing on their own website appears to have been more descriptive, as Google has indexed a specific mention of "Top of the Pops":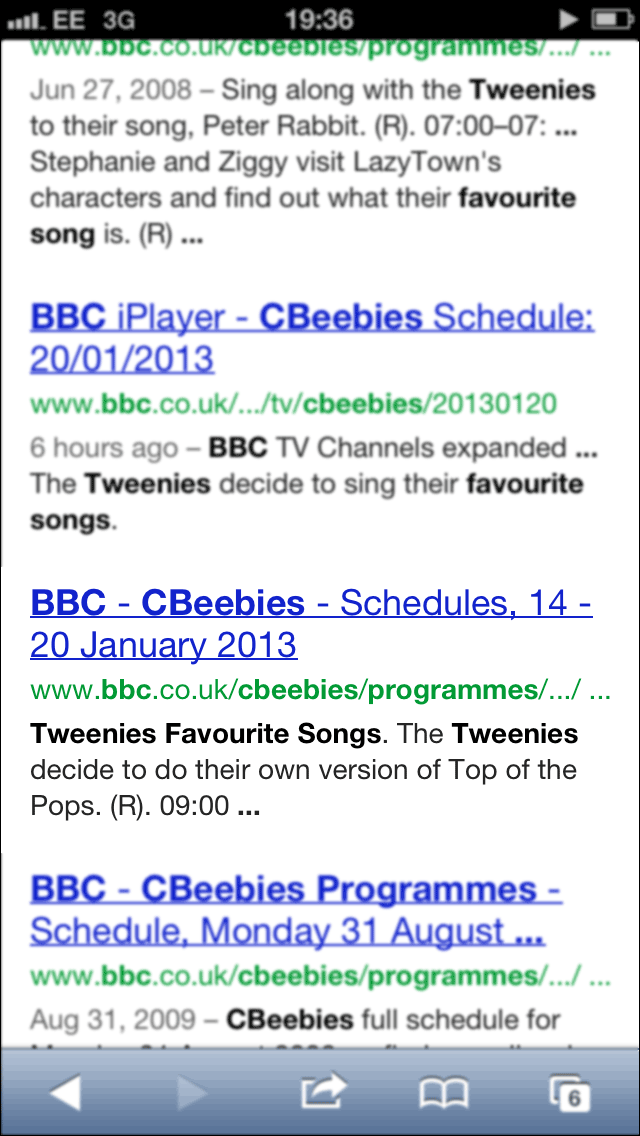 I do wonder if that explicit mention in the programme details shouldn't have warranted a closer inspection?