A busy week of hacking and Guardian Beta
A flurry of activity around the Guardian last week as we tried out some new things on our Beta site, and had a two day hack day.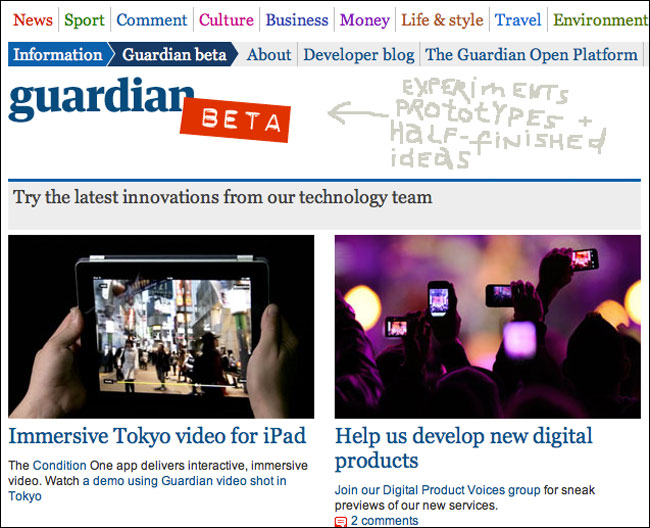 Beta and Tokyo
Our Tokyo City Guide featured a few experiments - immersive video, an alternative layout to our galleries, a Vimeo video slideshow, and even, briefly, the ability to skew the dwell time in our analytics package by playing Space Invaders and Street Fighter II in a mini-retro-arcade.
The Tokyo experiment has been covered on The Next Web and featured in a write-up and interview with Benji Lanyado by Justin Ellis for the Nieman Journalism Lab - "Hello Tokyo! The Guardian experiments in immersive video with Condition One"
At the same time as all of that Tokyo business, we've also launched a new design of the Guardian Travel front.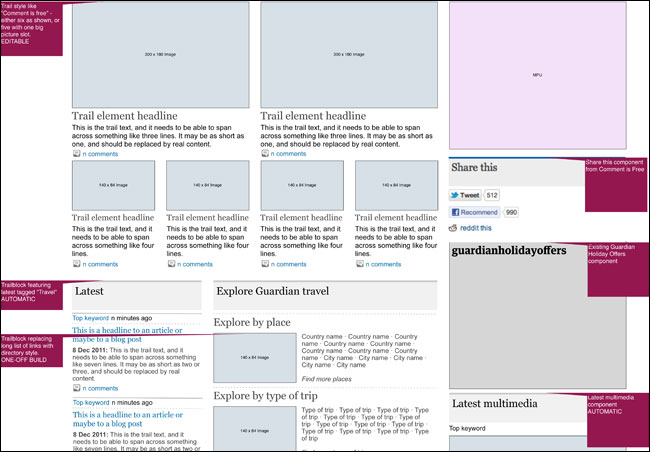 When the Guardian site had the last big re-build and re-design, Travel was the first area to get built in our R2 CMS system. It was definitely beginning to show. One thing we've introduced is a new directory style of trail-block. It allows us to provide some dense navigation taking up much less space than the long lists of links we have elsewhere on the site. See what you think.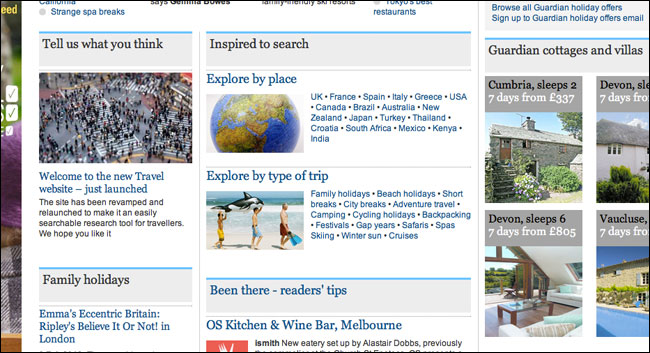 Hack day
On Thursday and Friday it was the latest in a long line of Guardian Hack Days - this one for own developers only. On Friday afternoon myself, Jonathan Richards and Joanna Geary wrestled with our CMS to try and live blog the frenzy that is something like 25 different hacks being presented in 90 seconds each in short succession.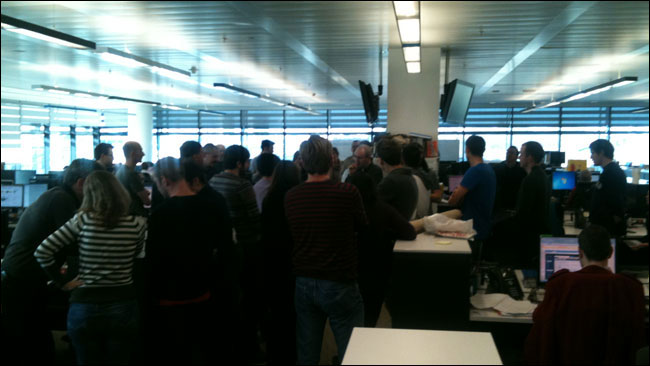 If you've never been to a hack day before, it is basically an excuse to set aside your regular work, and start afresh on a project of your own choosing. They usually have themes, and for this one we picked sport.
There were quite a few hacks around football statistics and football predictions, and one which caught the eye of Twitter when we mentioned it was Jerry Bate's idea of "Should I watch Match Of The Day or not?" He used data from the games to give the programme a watchability rating based on the number of goals and how unlikely the outcomes had been. It was a way of deciding whether to stay up or not for Gary and chums, without spoilering the results for you.
A hack that I loved the idea of - but didn't get to try out myself - was Ivan Codesido's efforts to turn our sport website 3D, using old school red/blue glasses. Unfortunately we only had one pair of 3D glasses to go round the whole department so I didn't get a peek, but I suspect it would have been better with a dubstep breakdown, anyway.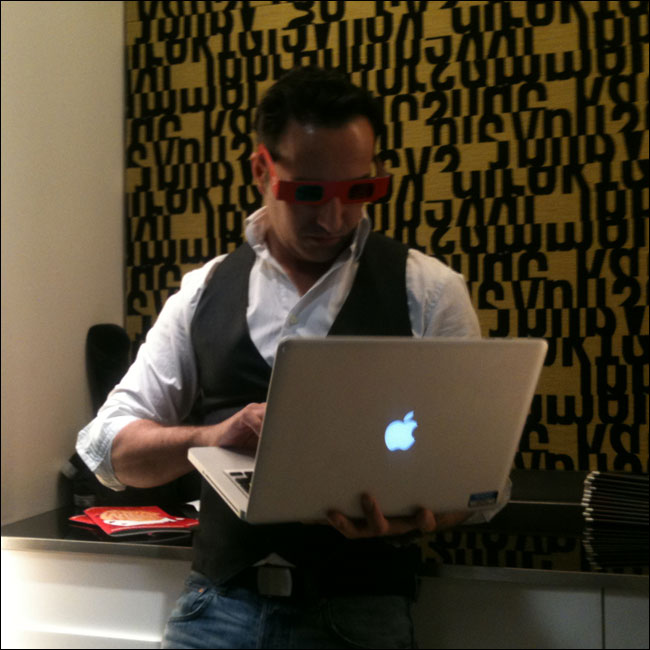 No hack day would be complete without a robot - Michael Brunton-Spall tried to programme this little one to avoid obstacles, which involved, he said, an unexpected amount of trigonometry.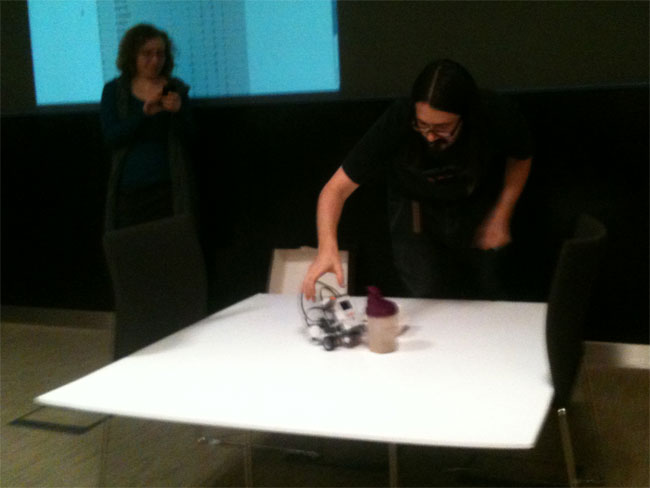 Next...
Despite running the live blog, and appearing at news:rewired talking about our Facebook app, I still found time for a hack of my own. Tomorrow I'll have some notes about what I made.