"Should journalists always read the comments underneath their articles?"
I seem to be on a nostalgia speaking circuit at the moment, as today I am in Leeds, where I studied at Uni, and a couple of weeks ago I was speaking at Bush House, on the very floor where I had my first BBC desk a decade ago.
I was talking there to the World Service web production team - and the Bush House mice - about the transformation digital media had brought between the audience and the media companies serving them.
At the end of the talk, one of the questions was:
"Do you think journalists should always read the comments underneath their articles?"
I have to say that my answer oscillates.
On a personal basis, having been using the web for a long time, it seems inconceivable to me that I would ever publish something on the internet and not go back to see if it had generated any comments. Whether it is on this blog, on guardian.co.uk, or when I write guest pieces for sites like TheMediaBriefing or Journalism.co.uk, I always read the comments and respond where appropriate. I can't imagine working any other way.
So on that basis, my answer is very firmly yes, of course journalists should read the comments underneath their articles.
However, then I waver.
I, of course, have the luxury that I don't have to consistently file a specific word count to this blog, or make sure it gets published everyday. Equally, even with 'dofollow' comment spam, I don't get the volume of comments on here that a mainstream news site does. Crucially, I don't specifically attract commenters who hold views contrary to the brand values of the site, in the way that news sites attract polarised political detractors.
I spent a very uncomfortable lunch once with a Guardian columnist talking about how personally they took the criticism of them on the website, and I'm not sure how much value I'd place on having n hundred comments left on this blog every day mostly saying "You are wrong" with varying degrees of civility.
And so I can quite see the argument that journalists should be free from the burden of having to go back to every piece they've filed in last week or so to catch up with the latest in the comment thread.
But then I waver again.
Not reading the comments under your piece on the web is like inviting people into your home for a conversation, then not even listening to a word they say, let alone responding. If nobody in your organisation beyond the moderation team is reading this content, what is the point?
That simply isn't how the two-way medium of the web works.
Next...
The question is, of course, if journalists don't have the time or inclination to read the threads, then who should be? Tomorrow I'll have a follow up blog post on this theme, looking at the role of community management and user experience design on the commenting systems of news sites.
You can still sign up to see me talking in Leeds at lunchtime today.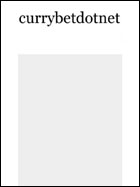 "currybetdotnet: Best of the blog 2011" brings together over 50 of the best posts on this blog from 2011, covering topics such as live blogging, community and social media for news websites, and the future of digital media. It features write-ups of talks by Guardian journalists including Paul Lewis, Matthew Wells, Andrew Sparrow and Chris Elliot, and behind the scenes looks at Guardian products like the Facebook and iPad apps. It also has transcripts of Martin Belam's talks at EuroIA, the UPA conference, Polish IA Summit, Content Strategy Forum 2011, FutureEverything and Hacks/Hackers London.
"currybetdotnet: Best of the blog 2011" for Kindle is £1.92.