5 years on - how the BBC homepage covered the 7/7 London bombings
5 years ago today I was struggling to get across London to the BBC's offices in White City, where I was in charge of the technical delivery of the BBC homepage. I blogged about it at the time, and made a Flickr gallery showing 20 different versions of the BBC's homepage as the story of the terrorist attack on London unfolded.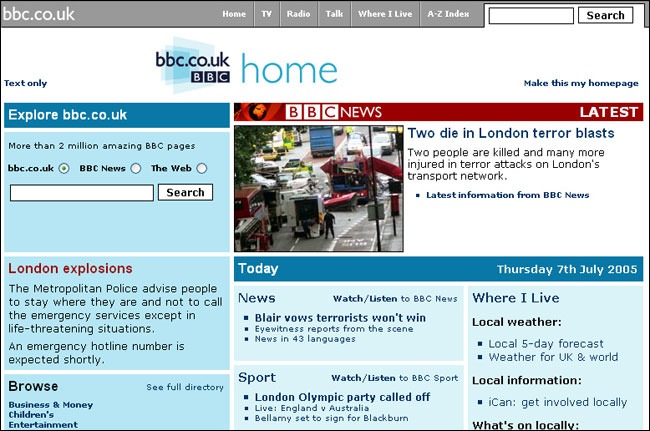 My much missed colleague Doug posted up a graph of the RealMedia served by the BBC that day - 50,000+ streams and 10gigbits/sec of bandwidth. I'm sure those figures have been dwarfed by the amount of data transmitted to stream the World Cup over the last couple of weeks, but in those pre-iPlayer days, it was absolutely unprecedented.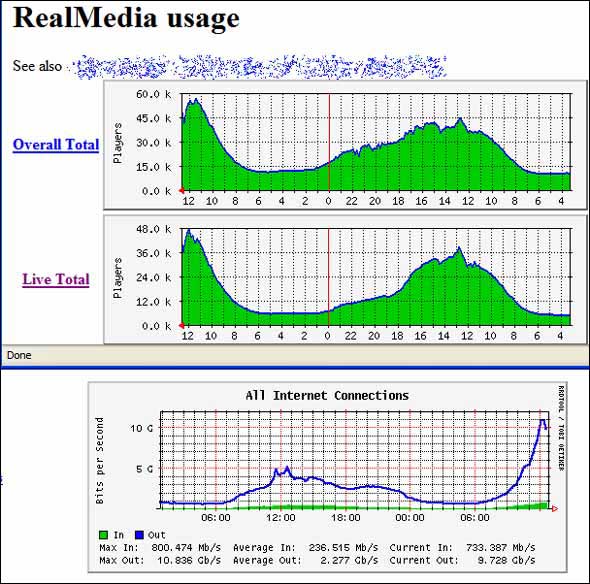 A week later, we produced a special version of the homepage to mark the day of remembrance for the victims of the London Underground suicide bombings.