The Sun relying on 'copyright thieves' Google and Yahoo! for their Wrightys XI campaign
I don't know if it is a genuine first, but The Sun's current campaign for their 2010 FIFA World Cup Wrightys XI competition is the first time that I've noticed a national newspaper using search keywords as their main marketing call-sign on a TV advert.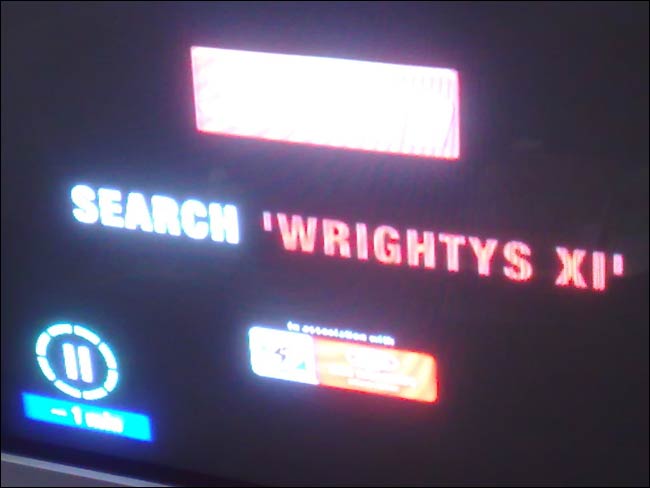 (Poor quality) photo of The Sun's Ian Wright TV advert
At the time of writing - 16:00 on 27th February - The Sun had an advert and the top organic slot on Google for the phrase, plus adverts on the UK versions of Yahoo! and Bing.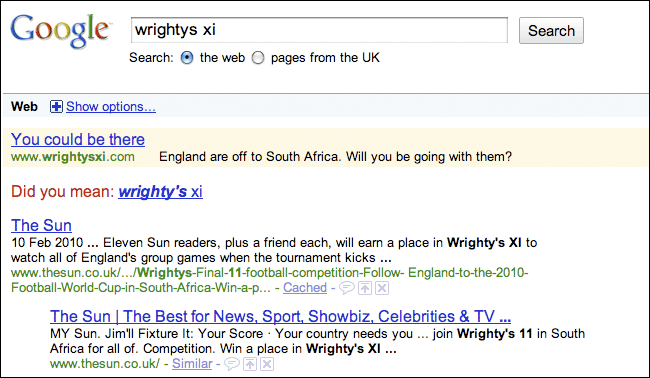 They hadn't though, covered off searches for 'Wrights XI' or 'Wrights 11', which mostly seem to return advertising industry news about the campaign, rather than the competition itself. They also don't have any presence when you search Facebook for 'Wrightys XI', even in the Bing web results that appear on that page. I suspect search on Facebook may become an increasingly important channel for this sort of campaign.
There is something else to consider though.
Does it seem odd to you that The Sun's marketing people are pushing people to find their stuff on Google and Yahoo!, and paying for direct search marketing on the very websites that their proprietor described last year as 'stealing their copyright'?