Too much David Tennant on TV? More like too many politicians if you ask me...
I couldn't let the regeneration of the Doctor pass without comment, and I really need to get something off my chest about the story.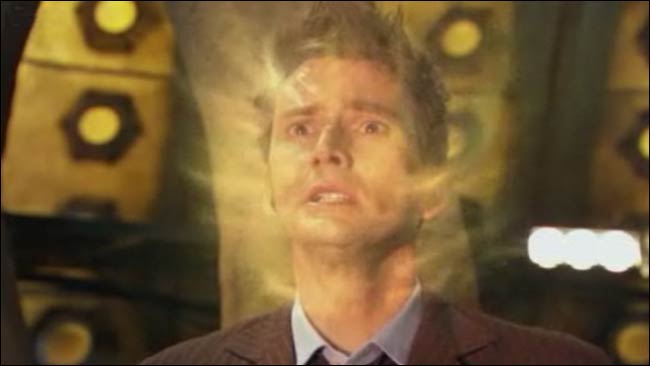 No, not "The End Of Time" itself, but the story that there was too much Tennant on TV over Christmas.
What annoyed me wasn't that somehow a three hour TV production of Hamlet got classified as 'promotional appearance for Doctor Who Christmas special' in order to bump up the number of times Tennant was plugging his exit, it was this quote from Conservative MP Nigel Evans:
"I know thanks to digital TV we have 200 channels, but 200 channels of David Tennant doesn't seem to be much choice."
It is patently obvious that David Tennant wasn't the only thing on 200 channels.
Nobody was claiming that Tennant was the only thing appearing on 200 channels.
Yet that is the meaningless soundbite that comes out of our politicians on the non-issue.
Evans, who is part used to be part of the Culture and Media committee at Westminster, could in a few months time find himself considered one of the experts on media legislation and regulation in an incoming Conservative government. And they wonder why people are disillusioned and find our current crop of politicians to be so vacuous...