African Cup of Nations online coverage review: Part 2 - African newspapers

Yesterday I posted about some of the coverage of the African Cup of Nations in the UK press and on the Eurosport website. Today I wanted to look at some of the online coverage from newspapers across the African continent.
Angola
As you'd expect from a leading sports newspaper in the host country, Jornal de Sportos had plenty of coverage of the tournament. In fact 'CAN' was added to the end of the primary navigation.

As well as dominating the content on the homepage, the paper has created an online section specifically for the event.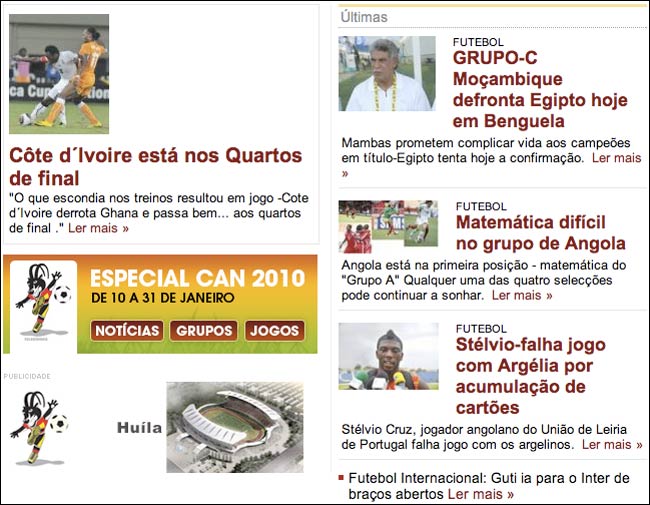 The Jornal doesn't have any social sharing or bookmarking widgets on its pages, but it does have the ability for users to share a story by email. Interestingly, this acts by opening a dynamic panel underneath the headline of a story, rather than opening up a pop-up or overlay as is more usual.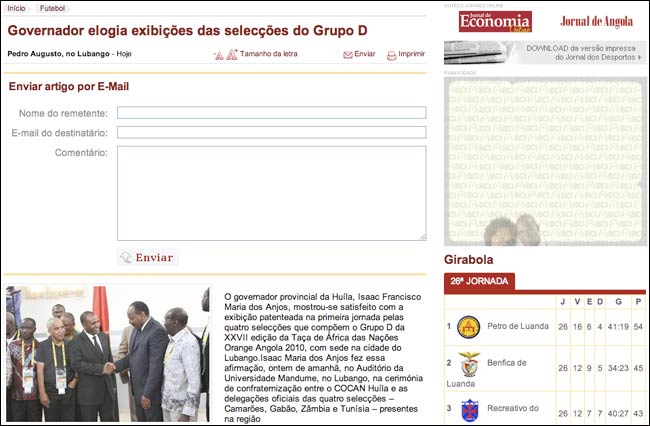 Whilst easily able to find the fixture list for the tournament - I struggled to find the group standings at first. That may, of course, be a failing more of my Portuguese than their navigation, although the Angolan domestic league standings were still prominent on the site. When I did find them, the tables were lacking in details - only the points gained, not goal difference, was displayed. With a couple of the groups very tightly poised, this wasn't helpful.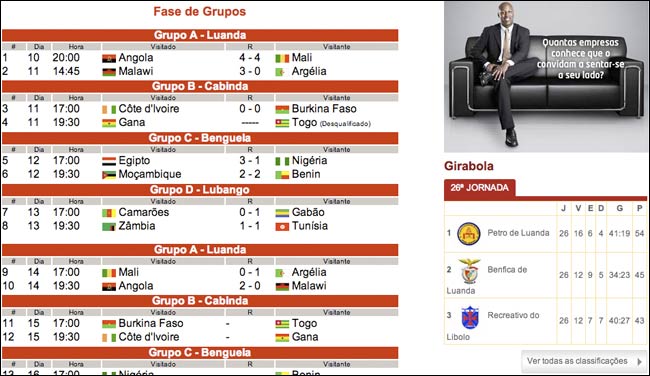 Algeria
El-Khabar is Algeria's best selling newspaper, and the online version comes in three languages. The homepage has been dominated by images of the Algerian in action in Angola.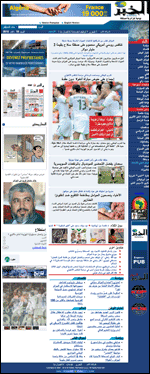 The tournament logo in the right-hand navigation leads to a fixture chart, but this was a static image, rather than something updated as the games are played.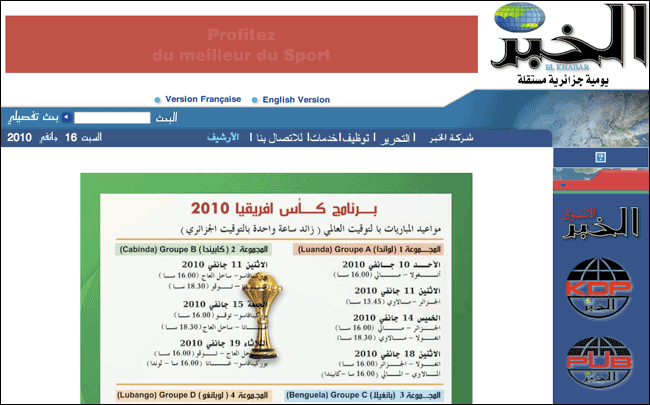 Liberté is a French language paper in Algeria, and they have been using embedded YouTube videos on their homepage to provide clips of Algeria's appearances in the finals.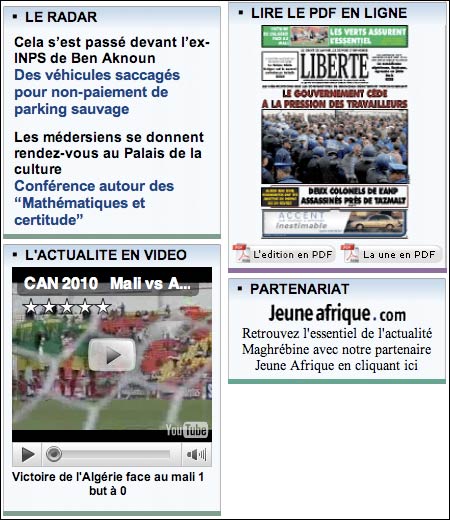 Cameroon
The state-owned Cameroon Tribune has some coverage of the tournament, although they seemed to have time-travelled into a future tournament.

The paper is covering the event in both French and English, and seemingly without any image rights, as all the stories I saw were strictly text only.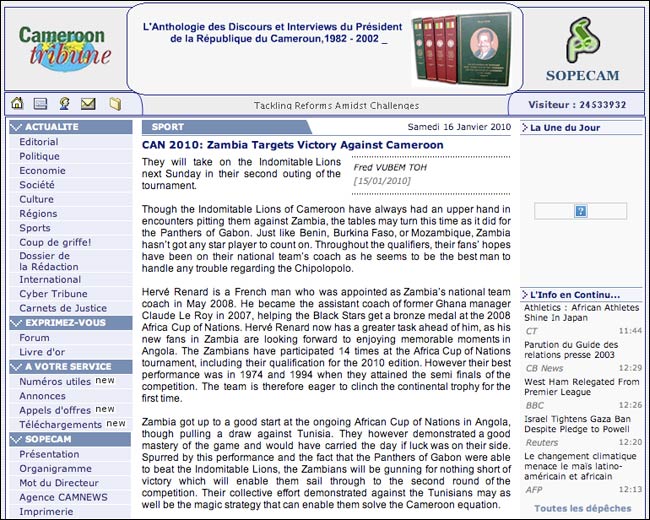 Egypt
Al-Ahram has the Cup of Nations logo in their left-hand navigation, leading to a specific section for the tournament.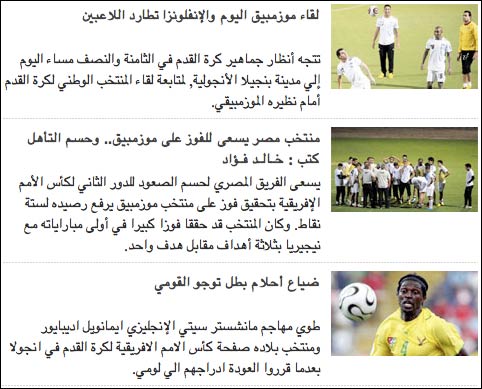 Interestingly, this section is not part of their football.ahram.org.eg sub-domain.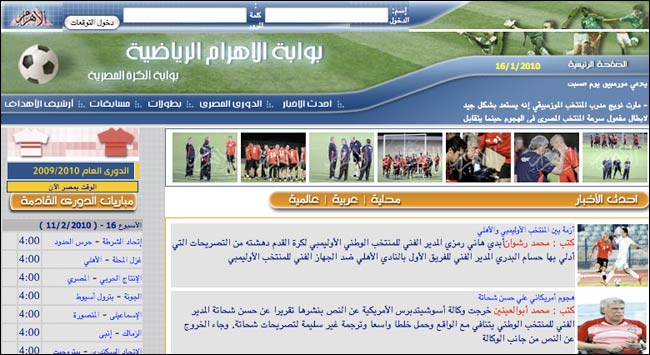 In the next part of this series I'll have screengrabs and notes from some more African newspaper coverage of the Cup Of Nations.