How the global climate change editorial project appeared online
Yesterday, 56 newspapers joined together to simultaneously publish the same editorial about the threat of climate change facing the planet. The Guardian, instrumental in the project, published a gallery of many of the front pages as they appeared in print.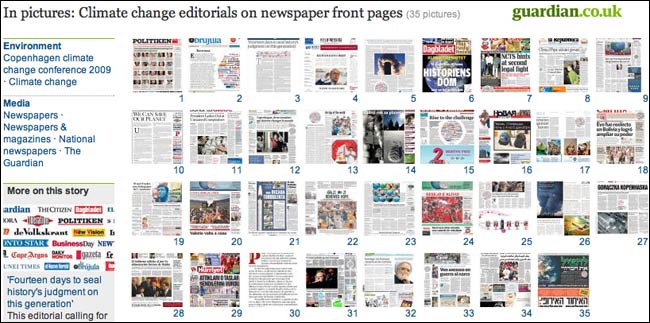 Here is a slideshow of how some of those papers publicised the editorial on their web homepages, or reproduced it on their sites.