Africa in the FIFA World Cup: Part 5 - The nineties
Today, preparations for South Africa hosting the 2010 World Cup reach a new peak with the draw for the opening group stages in Cape Town.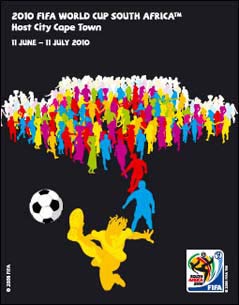 To mark the occasion, all this week I've been blogging about the history of African nations competing in sport's most prestigious competition - from Egypt in 1934, through the wilderness years, to an increased African presence during the seventies and eighties. Today it is the turn of the nineties, and a focus on the World Cups held in Italy, the USA and France.
Africa in the FIFA World Cup: Italia 90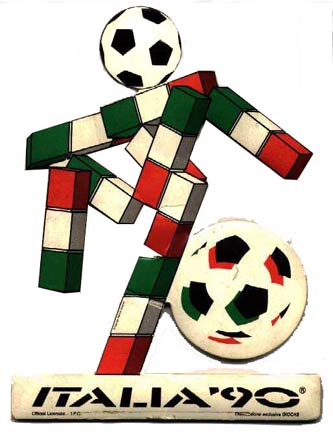 Cameroon simply exploded onto the scene in the Italian World Cup with their stunning opening match victory against reigning champions Argentina. Despite having two men sent off in the process, Omam-Biyik's solitary goal was enough for the Indomitable Lions, who clung on for a victory. It was a huge upset, but a deserved result for a team that played skillfully as well as working hard and tackling hard.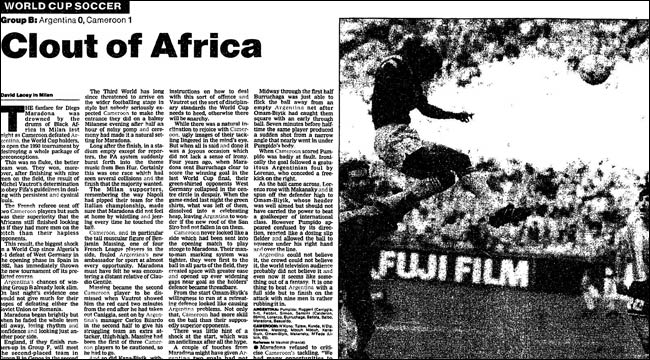 In due course Cameroon became the first African nation to qualify for the last eight of the World Cup. They emerged from a group which not only featured Argentina, but also Romania and the Soviet Union. A 2-1 victory over Romania meant a 4-0 reverse against the Russians in their final group game did not impede their progress. Cameroon then defeated Colombia 2-1 after extra time in the second round before coming up against Sir Bobby Robson's England in the quarter-final.
In English football folklore, this is the frenetic match between Platt's volley against Belgium, and Gazza's tears against Germany. England won 3-2 after extra time. Alongside Senegal's performance in 2002, in taking a team to extra-time in a quarter-final, Cameroon's 1990 campaign remains the closest an African team have come to winning the World Cup.
England also played Africa's other representative at Italia 90. Egypt were drawn against England, the Republic of Ireland, and the Netherlands in a group dubbed by the Italian press "The group of sleep" following a series of uninspiring draws.
56 years after they first appeared in a World Cup held in Italy, Egypt opened their campaign with a creditable 1-1 draw against the Netherlands, thanks to Abdelghani's 83rd minute penalty. A goalless stalemate with the Republic of Ireland followed. That meant that going into the final group game with England, Egypt still had a good chance of progressing. In the end, Mark Wright's single goal against The Pharoahs, coupled with Ireland and the Netherlands drawing their final game 1-1, was enough to see Egypt the only team to be eliminated from the group.
Africa in the FIFA World Cup: USA 94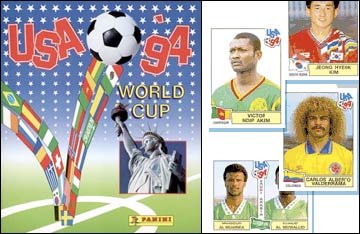 By 1994 the sight of African teams in the finals was becoming more commonplace, and following Cameroon's heroics in Italy, CAF had an extra place at their disposal. Cameroon again qualified, alongside Morocco and Nigeria. The latter made their first appearance after coming close in qualification on several occasions. This time Cameroon and Morocco struggled to make an impression. Morocco lost all three of their group games. Cameroon drew their opening game against Sweden, but then suffered a 3-0 defeat to Brazil followed by a 6-1 thrashing from Russia.
Nigeria distinguished themselves on their debut, becoming only the third African team to get past the first round. They topped a group featuring Bulgaria, Argentina and Greece, and only lost their second round match to eventual finalists Italy in extra time.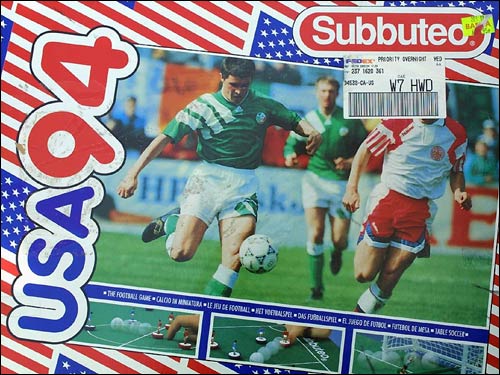 With three spots at stake, a new qualification system was needed, and CAF introduced a group based format. 36 teams were put into initial groupings of between 4 and 2 teams, and the winners of each progressed. These were then put into 3 groups of 3 to determine the finals places.
Africa in the FIFA World Cup: France 98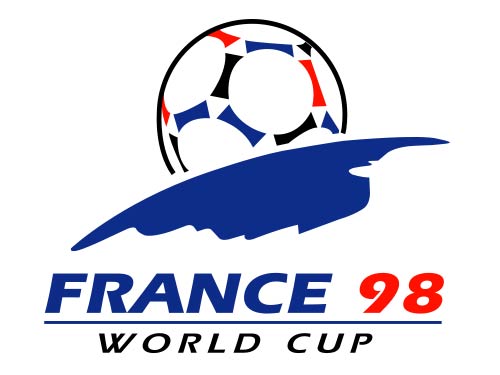 The World Cup expanded again for 1998 to the current format of 32 finalists. African representation was accordingly increased from 3 spots in 1994 to 5 places in 1998. Another new qualification system was needed. A knock-out round whittled down the field 16 teams, and then five groups of four were made by adding Cameroon, Nigeria, Morocco and Egypt, who received byes as the top ranked nations.
Cameroon and Morocco emerged to qualify for their fourth finals, whilst Tunisia and Nigeria qualified for their second appearances. The big story was the first ever qualification for the finals of a post-apartheid South African nation who were re-emerging on the world's sporting stage.
In the end only Nigeria made much of an impact on the finals, reaching the second round but then being thumped 4-1 by Denmark. Tunisia's main contribution was for their fans to be involved in running battles with English hooligans and the French riot police before their opening match in Marseilles.
Next week, in the final part of this series, I'll be looking at the fortunes of African nations in the 2002 and 2006 World Cup tournaments, and at the draw that emerges this evening for Algeria, Cameroon, Ghana, Ivory Coast, Nigeria and hosts South Africa.