UX London redux video: James Box on Wireframes 2.0 - part 2
The UX London conference was the subject of a 'redux' in our most recent London IA Mini series. I've been publishing a series of video clips I made of the evening, including Andy Budd's introduction. Today I'm continuing with excerpts from "Wireframes 2.0" presented by James Box of Clearleft.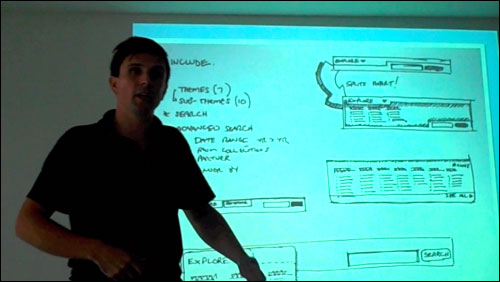 James Box on Wireframes 2.0
In this part of his UX London redux talk, James looks at sketching, with some real examples from project work at Clearleft. As well as talking about annoying colleagues with better sketching skills than him by scribbling on their work, he builds on the ideas in Bill Buxton's book: "Sketching User Experiences".
Next...
Later today I'll have a video clip where James Box explains how the complexity of modern web interfaces means sometimes we have to move on from pencil and paper to interactive prototypes.