UX London redux video: Chris Petzny on Dan Saffer
In August the London IA mini event was a redux evening featuring cut-down versions of talks and workshops from the UX London conference. Chris Petzny gave the first redux talk of the evening, attempting to distill Dan Saffer's conference presentations into 15 minutes.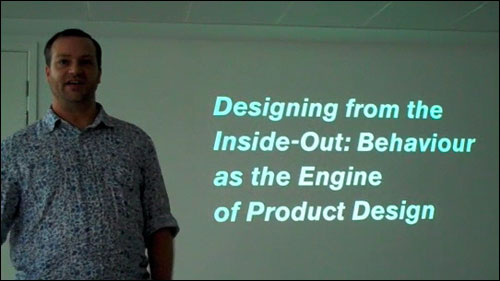 Chris Petzny on Dan Saffer
In this clip, Chris explains how Dan Saffer challenged the UX London audience to design a product for the blind and deaf, and used that as the springboard to explore his idea of 'designing behaviour' rather than designing features and interfaces.
Next I'll have some video clips of Tom Coombs, who was presenting a dual redux of the UX London conference contributions of Donna Spencer and Jared Spool.