Free newspapers or free wifi - which appeals more?
Yesterday morning I was walking up York Way heading to Kings Place when I noticed this chalkboard offering a 'sunny terrace' and 'newspapers' as attractions at The Fellow.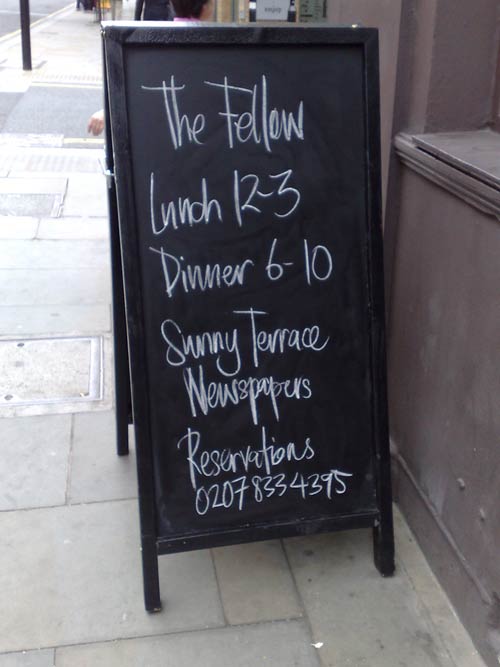 Not much further up the road is the Lincoln Lounge, and their chalkboard was offering 'free wifi'.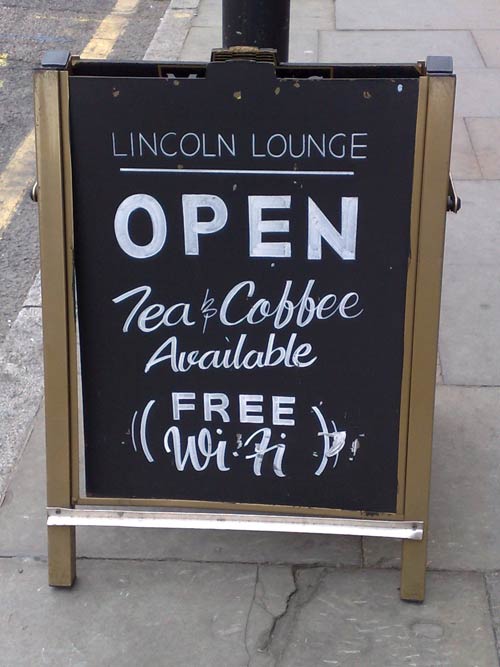 My head was full of thoughts about paywalls and physical news products at the time, and a couple of things occurred to me.
Firstly, I remember a time when most Internet access in public places was paid for, and the content was free. As we move into an era where it seems that free wifi is edging towards the ubiquitous, I wonder whether we will actually end up with a model where the access is free, but the content is paid for.
And secondly, despite being a totally confirmed technophile, I couldn't help but think that sitting out on a sunny terrace with a pint reading a printed newspaper sounded so much more appealing than hunching over my laptop enjoying free wifi.
Read more of my articles about the future of news