Does the embedded video deal lead to papers burying bad BBC news online?
The deal to share BBC video content with leading national newspapers websites, including that belonging to The Guardian where I work, moves us into some murky uncharted waters.
Joanna Geary of The Times, who are not taking the video content, said that:
"I've got this horrible feeling that the BBC deal proves that many articles produced by newspapers provide little or no uniqueness to help distinguish them in a flooded market."
It is early days for the deal, but it still seems very odd when I see BBC video embedded in The Guardian's online pages. It shouldn't necessarily. After all, our ever popular 'Classic YouTube Archive' series is plastered with YouTube logos and those belonging to both obscure foreign channels and our British TV media frenemies. We don't worry that this is just a brand extension for YouTube in the same way that some people have viewed the BBC video as simply another tentacle of BBC marketing.
But then in part I think that is because in the UK as a whole, our media sector has not quite woken up to the fact that online now we are in exactly the same media space vying for attention as YouTube and Google are. It just seems more obvious when we are talking about a 'traditional' media competitor.
The biggest worry, of course, is that once you start relying on the BBC to supply footage, it affects the editorial reporting of stories involving the Corporation. So I was genuinely pleased that The Guardian had a negative BBC story high up on the network front on Monday, and that the Daily Mail in print had splashed with a story about Jay Hunt. The Mail also had the BBC on the front page on Tuesday as well.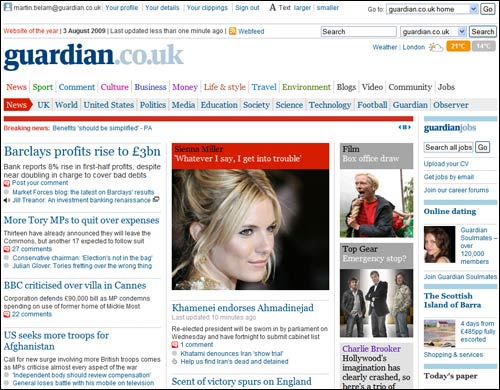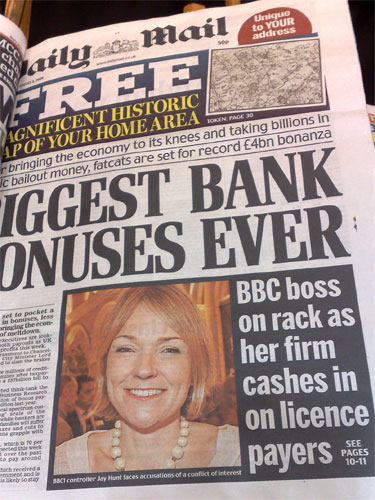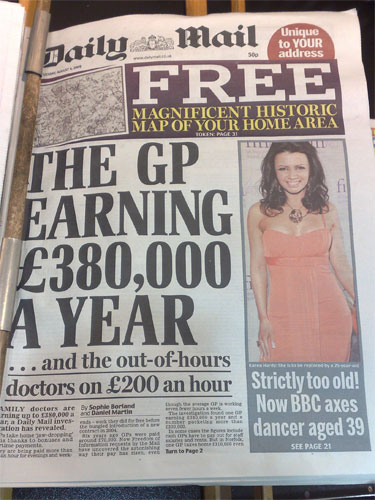 I did begin to fear a little for the Mail's online editorial independence, however. On Monday and Tuesday mornings, the stories that were the picture focus of the print edition front page were well down the running order on the web - which is of course the place where any shared BBC video content would appear.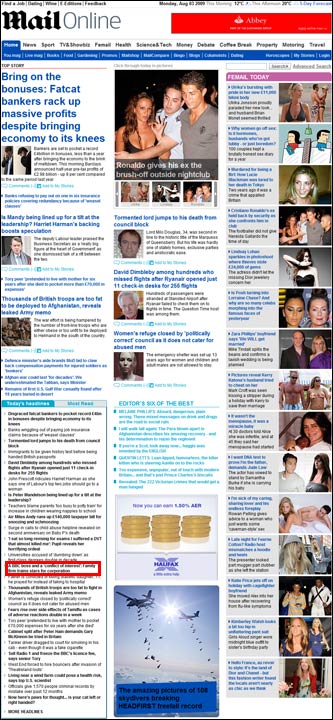 Once there was some breaking bad news about the BBC during Tuesday afternoon however, normal service was resumed.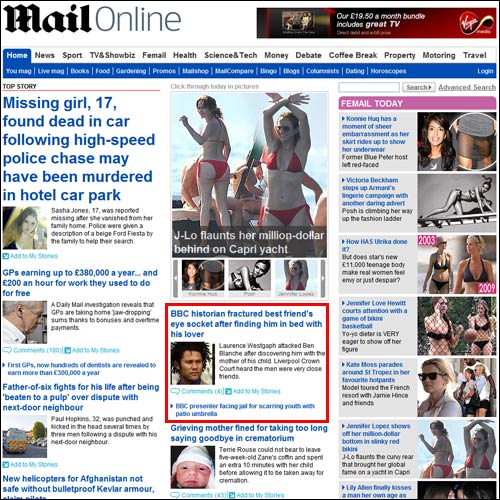 Given the increasingly divergent brand values of the Mail online and in print, this seems like one worth keeping an eye on.