Celtic fans take over Kings Cross Underground noticeboards
For a while today, Celtic fans managed to redecorate Kings Cross Underground Station with their own take on the important information they needed to know about getting to Arsenal's Emirates Stadium for their Champions League play-off tie.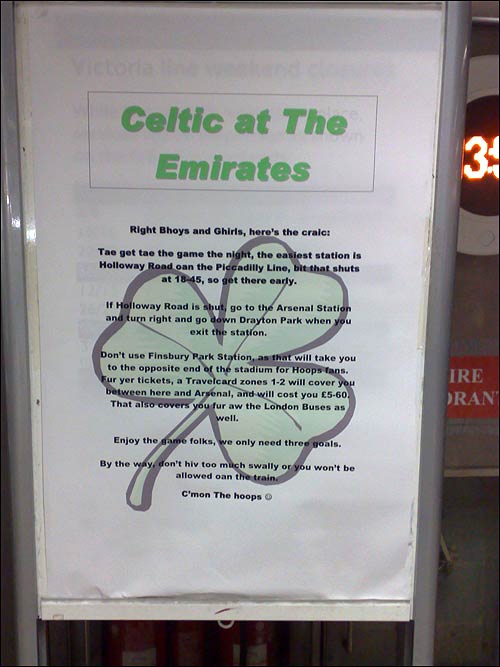 At first glance I thought it was an example of London Underground being extra helpful to visiting fans to London, but I soon realised that the poster had been put together by fans of the Queen's Celtic themselves (© Fivers passim)
This was around 1:45pm, and sadly, when I passed back through the station a bit later, it looked like there had been a sense of humour #fail. Someone had decided that the official notice about Victoria Line weekend closures it had been stuck over was more important.