The shoddy Victoria Line replacement bus service at Walthamstow Central
This is purely and simply an unmitigated moan about Arriva's woeful Railway Bus Replacement service that operates between Finsbury Park and Walthamstow Central. I understand that the Victoria Line has to be upgraded to take the improved rolling stock I first got a sneak peek at in August 2006, but why does the replacement have to be so shoddy - it seems that every time I am forced to use it there is an issue.
The first problem, as demonstrated yesterday, is that it stops miles away from the actual station itself. The 'terminus' for the railway bus is about halfway down the side of "The Mall". Walthamstow Central is barely in visible distance, as evidenced by this picture taken looking in the opposite direction, and the map.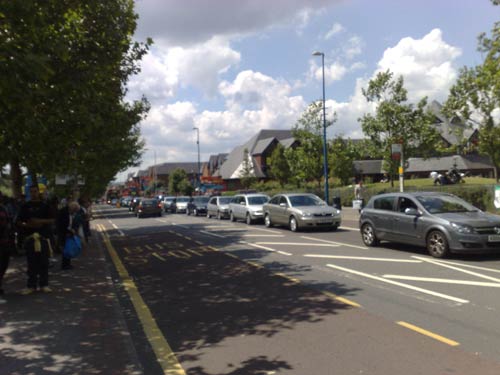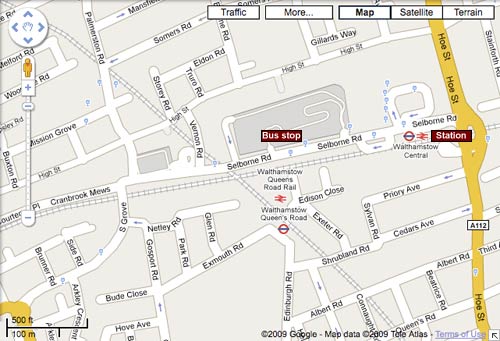 I'm sure this to avoid over-capacity in the bus station, but Walthamstow's bus concourse is huge, and avoiding using it means the buses have to turn around using the roundabout, which entails going through five sets of traffic lights instead of two.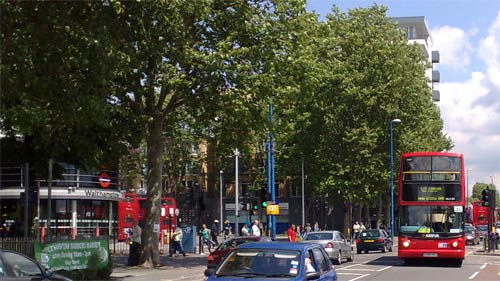 When we got off the bus yesterday there was a woman who was completely lost and had no idea how to get to the station from where she had been dropped. Still, this was the closest we've been dropped. Previously, bus drivers have ended the route at South Grove, as marked on this version of the map. My pregnant wife and I were turfed off the bus here once because the driver was 'early'.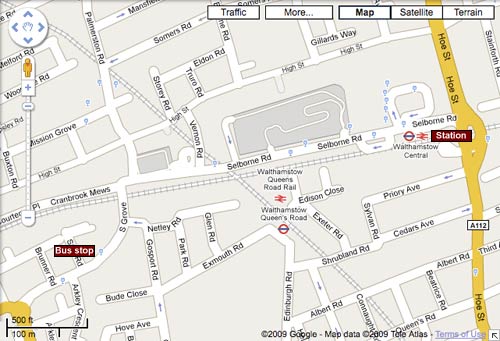 Which isn't as bad as the time we were coming back from Walthamstow during one of the Victoria Line's early night time closures. Then, despite having checked with the staff at the bus stop on departure, our driver unilaterally decided that as the last bus of the evening he was only going as far as Seven Sisters station, leaving us stranded after midnight and having to get a cab home.
Sure, it is a free service, and in theory, better than nothing at all, but how hard can it be to actually put together a rail replacement service that reliably actually replaces the service between the stations?