Leeds United play-off #fail. Again.
I'm still smarting from Leeds United's failure to reach the League One Play-Off Final, after losing to Millwall on aggregate this week.
On Friday thelondonpaper published a selection of online messages from fans including this one:
"Billy Bremner, Nora Batty, Arthur Scargill, Kaiser Chiefs, Karen Matthews, Peter Sutcliffe, Jermaine Beckford...YOUR BOYS TOOK ONE HELL OF A BEATING!"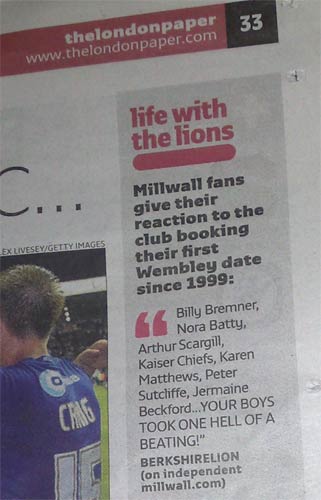 As a parody of this famous moment of football commentary I'm sure it worked great on the independentmillwall.com forums. Reproduced in print though? Karen Matthews and the Yorkshire Ripper 'funny'? I thought that sort of thing led to MPs calling for people to be sacked.
And I'm not just saying that because I am bitter and twisted about the result of the game.
Well, to be honest...I probably am.
The Yorkshire Evening Post took an interesting approach online, where they explicitly promised to publish everything, including, it turned out, multiple messages from Millwall fans.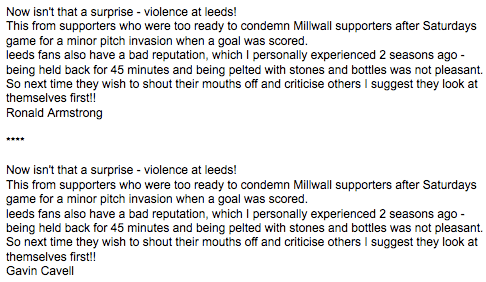 It did seem an odd promise to make, as I assume anything involving racist abuse, incitements to violence or libel wouldn't get past their legal team.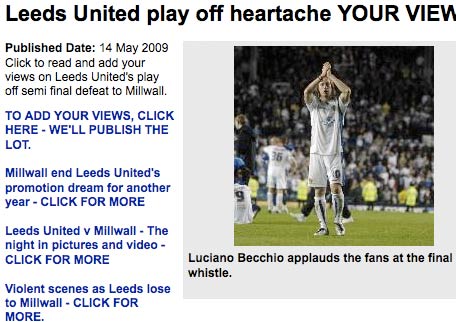 On Twitter, tomskitomski pointed out to me that it wasn't the worst way to crash out of the play-off semi-finls, and also reminded me just how narrow the BBC Sport website used to look.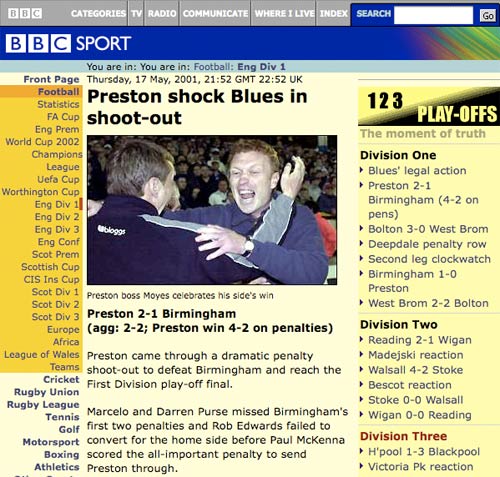 It certainly put into perspective all those complaints about the design when the BBC horizontally expanded it.
To add final insult to injury though, I watched the game in "Mabel's Tavern" near Kings Cross.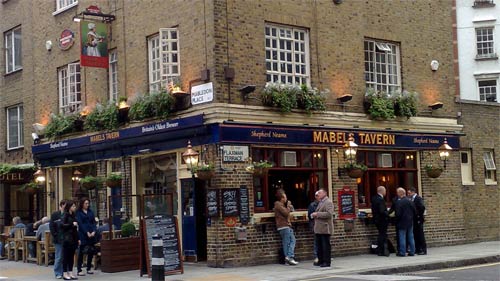 The pub is apparently haunted by Mabel Macinelly, but the I-Spy challenge I'm currently doing doesn't have scope for a 'generic haunted place'. Not only did I watch Leeds get knocked out, I didn't even get 10 I-Spy points for the privilege.