Tracking the "Credit Crunch" with Google Street View: Crouch End
Yesterday I posted some comparison photos between Muswell Hill now, and Muswell Hill when the Google Street View cars visited, to illustrate how the "Credit Crunch" had been affecting local businesses. Actually, there only appeared to be three casualties - The Fine Burger Co., A-1 Wines, and Woolworths. In Crouch End, it was a different story.
The biggest closure again appears to be Woolworths, which occupied a big store near the Henry Reader Williams memorial Clock Tower.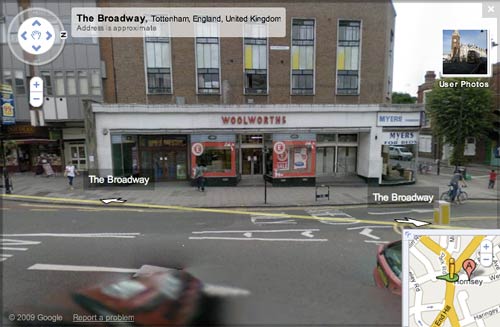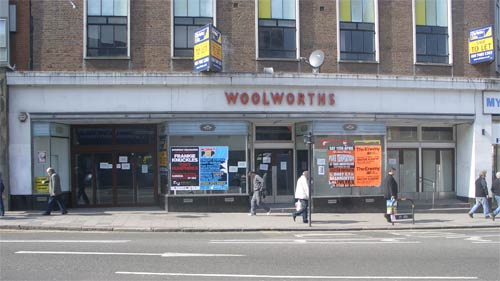 You'll also spot on the end of that block one of the Myers Furnishing showrooms. As well as this corner shop, the company occupied another large property in the area which is now closed.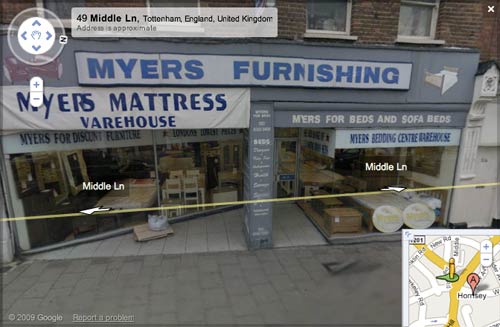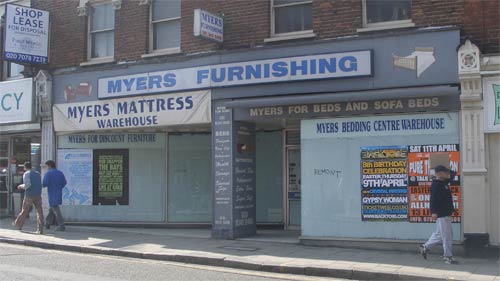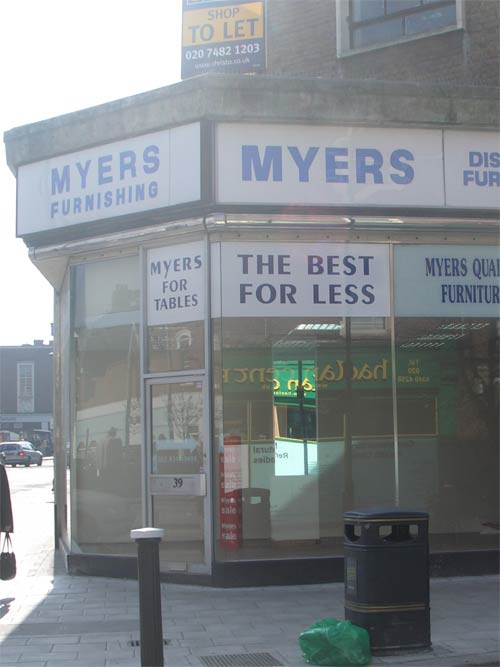 Some units have been closed for a while though. Both this corner bar and the 'Word Play' shop were already shut when Google came calling.

In some cases it is hard to tell. Google took pictures around Crouch End in the early evening, and so a shop like Body Classic looks like it might just be shuttered for the night.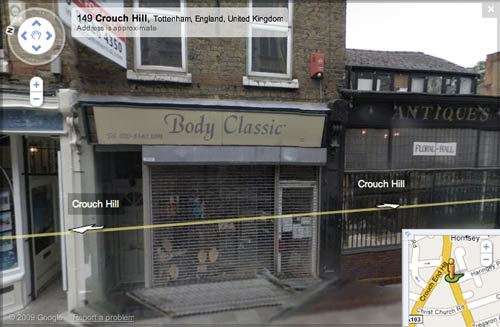 However, it appears exactly the same these days in the middle of the day. It was difficult to know whether it went out of business judging from these pictures - but the comments left here suggest it hasn't.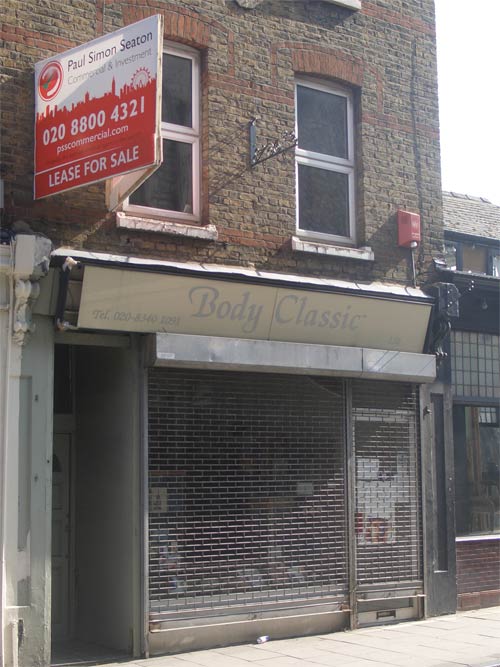 Some shops have simply down-sized in the last few months.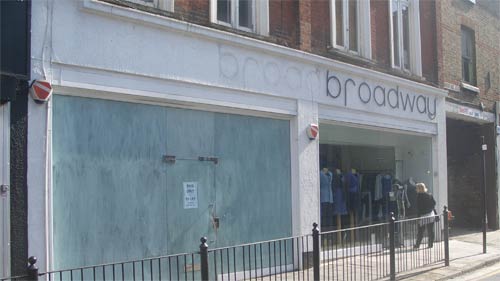 I did also take some other pictures of closed shop units around here, but it seems to be one of those bits of London that Street View has not completely covered on the first release.

My favourite example though must be at Veryan Court. It is obviously compulsory to have some sort of pun in your name in this row of shops. Google Street View reveals how underwear shop "Fancy Pants" has closed, but a second-hand goods store called "Junk'n'Disorderly" has opened.