Wind up the Barclays clockwork robot
We are quite used to 'amusing' failure messages on the web. The Twitter 'Fail Whale' has become a meme in itself, and we are also familiar with characters like the Bloglines plumber.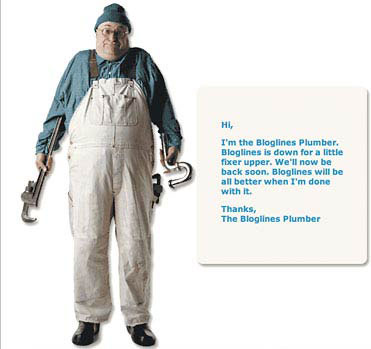 The other day I spotted this online trend escaping from the virtual into the real world.
Apparently, if you can't get money out of a Barclays ATM in the UK, it isn't because our banking system has broken, but because their clockwork fifties sci-fi b-movie robot has ground to a halt.