I'll be going to the pub tonight to watch Oldham Athletic against my Leeds United, in what used to be known as the Third Division. The last time I watched this fixture being played at Boundary Park, it was 1992, I was actually there, and the game was in the top flight.
It was memorable for a couple of reasons.
Firstly it was one of the few games that Leeds lost that season, as they went on to win the last League Championship before the Premiership arrived.
And secondly, because it was Eric Cantona's debut.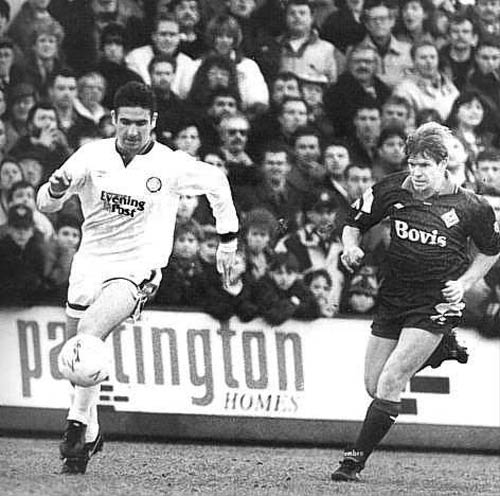 Those facts alone outline the terrible fall from grace that Leeds have suffered over the last few years.
Still, thinking of Cantona again reminded me of the day that he left Leeds for Old Trafford, and another massive difference between 1992 and 2009.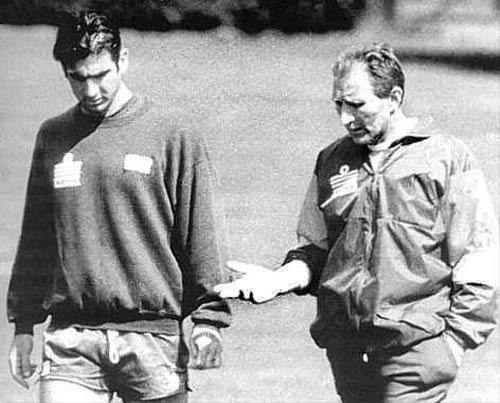 There is no way these days that a top flight team could lose their star player in a sudden, and frankly bizarre move, without it being all over the online sports press or Twitter. And, if it happened to my team, I'd expect a torrent of emails and SMS messages from my friends to let me know straight away.
In 1992, however, I had no Internet access on my mobile phone to check the news.
Come to think of it, I didn't have a mobile phone.
The story broke during the day, and I hadn't picked up a copy of London's Evening Standard. The first I heard of the transfer was when I walked into the College Arms pub in Walthamstow, to be greeted with the question: "So what are you going to do without Eric?".
Not a lot, it transpired. Not a lot.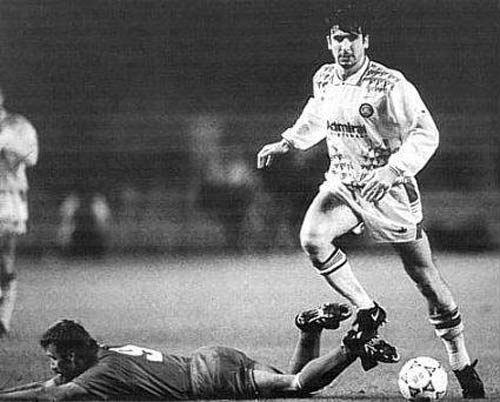 [Pictures taken from The Mighty Mighty Whites site, which has an excellent in-depth article on Eric Cantona's career]