In-line adverts on the Daily Express site
On Saturday morning for the first time I spotted in-line advertising on the Daily Express site. I don't know whether this means it is a new thing, or whether I've just been spectacularly slow to notice that they have implemented it.
I only spotted the adverts on two articles, triggered by the words 'lifestyle' and 'fitness'. Both adverts were provided by Vibrant Media and were for a Nicorette product.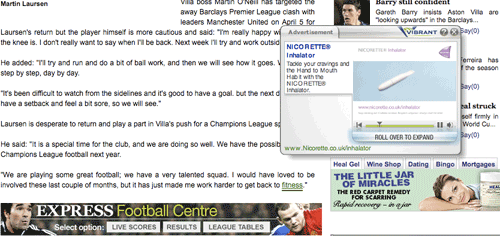 I could see how the positive contextual association of the product with football and fitness could work, but I was less sure on why you would want to associate the product with the lifestyle of a benefit cheat. Especially one that the editorial content is clearly disapproving of.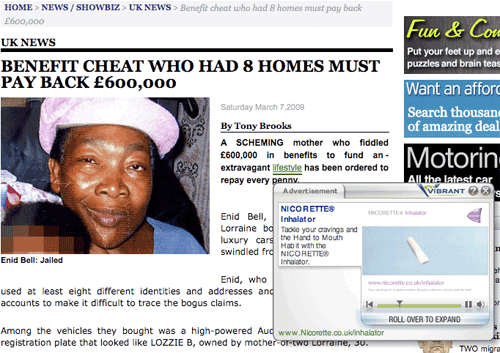 As far as I am aware, this makes them the first UK national paper to put in-line adverts in their editorial text online - but I'm willing to be corrected if you know otherwise...