What would you put in corporate Twitter usage guidelines?
When blogging became a popular activity for both employees and employers, it wasn't long before companies were formulating corporate blogging policies. As Twitter grows and grows, and can't seem to keep out of the UK media spotlight, it can only be a matter of time until companies begin to implement policies on Tweeting.

So what should they contain?
Well, here is my take on 5 things that a corporate Twitter policy would need to address as an absolute minimum.
1: "Official status"
Employees need to be clear in their Twitter streams that they are not official spokesman for a company. Twitter bios are welcome to mention that a person works for a company, but not suggest that it is an official feed from the company. Likewise, companies would probably want to suggest that Twitterers do not simply use their employer's logo as their avatar.
2: Twitter is not a replacement for customer service
Some companies and brands are doing great work on Twitter with engaging directly with their users, but it isn't a total replacement for customer services. If I moan about a product, and someone contacts me about that via Twitter, that is great - but it doesn't register with CRM software, and presumably doesn't get filed by the legal department as a 'contact'. Corporate Twitter policy should urge staff to steer customers with problems that they encounter via Twitter to the correct 'traditional' customer service channels.
3: Twitter is not the tube - don't have internal conversations in public
A corporate Twitter policy would need to address company employees discussing an internal topic in public. Discussing the finer points of a confidential internal project in a public space, even if the use of internal buzzwords and TLAs makes it impenetrable to most outsiders, isn't good practice. Twitter isn't quite the same as discussing a project on the way home on the tube or in a cafe next to work - it is more public than that. Whilst employees may not be giving away any state secrets, I would expect a corporate Twitter policy to ask employees to make a distinction between conversations that can be held in the tweetosphere, and those that should be done via direct messaging, IM, email or even - I know, how 19th century - a phone call.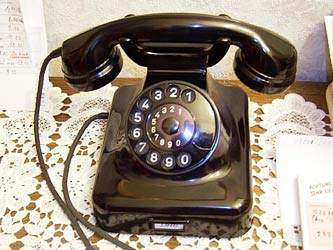 4: Don't be rude
Growing uptake of Twitter is accelerating the blurring of the lines between home and work. Companies must be concerned that known employees being rude on Twitter can impact upon their brand. David George-Cosh from the National Post is the text-book example of something that would concern anyone writing corporate guidelines. The FedEx example is, for me, more of a borderline case, because it wasn't directly abusive to a work client or partner. Nevertheless, it caused a PR storm. The guidelines would need to find some careful way to avoid saying "don't ever be rude about anything - ever" whilst protecting brands and businesses.
5: Don't make your colleagues feel uncomfortable
There is a lovely turn of phrase in The Guardian's staff blogging guidelines:
"If you say things about them [your colleagues] in your blog that may make it difficult for you to face them in the office, then don't do it."
I think the spirit of that message should be carried through to any decent set of Twitter guidelines. There is no point using social media with a nebulous group of tweeps in a way that makes face-to-face social interaction with colleagues awkward.
So what did I miss?
I'll be putting a Twitter shout out today to see if people have other ideas of what should go into a corporate tweeting policy. What do you think of those outlined above? Do these suggestions strike the right balance between the employee and the company? What have I missed?