London Model Engineering Exhibition at Alexandra Palace
Following my recent trips to the BBC Studios and the old Victorian Theatre, I was back at Alexandra Palace again at the weekend. This time it was for the "London Model Engineering Exhibition". It was an unashamedly niche and geeky event, but I'd invited my young nephew along, which was my excuse anyway.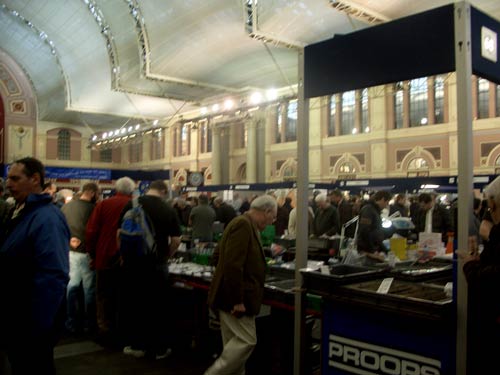 It was a strange mix of a trade show and an exhibition. On one stand, for example, you could by sophisticated engineering equipment that would set you back a couple of thousand pounds. On another, for a single pound, an experienced model-maker would guided small children through the process of making a polystyrene glider.
The main attractions for me my nephew were the large model railway layouts. There were three in total, some running miniature steam trains, and others running on new-fangled electricity.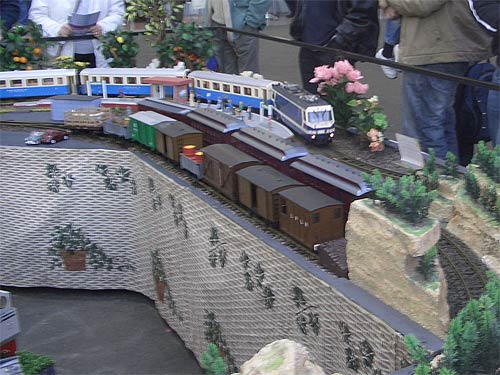 In some places it seemed like the hobbies of the 20th and 21st century were colliding. One of the big model railway layouts features a row of houses covered in adverts for The Sims 2.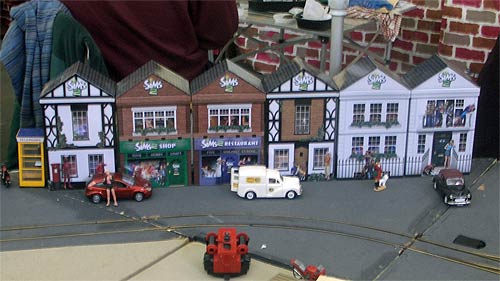 Although there wasn't a great deal of modern computer tech on display, one stall was running a model aircraft flight simulator. People were able to use the laptop set-up whilst in the background people were flying model planes and helicopters for real.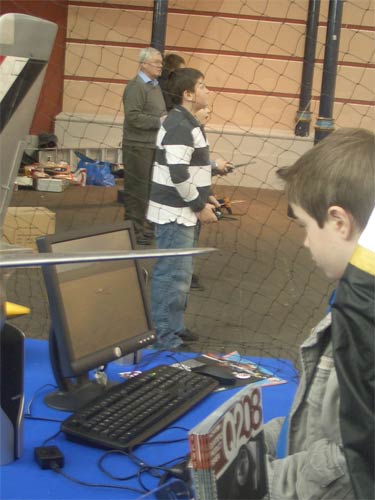 It wasn't all steam trains and planes and warships - there was a little bit of sci-fi and fantasy lurking around the exhibition as well. The Moorhen Model Boat Club had a particularly detailed model of the Nautilus on display.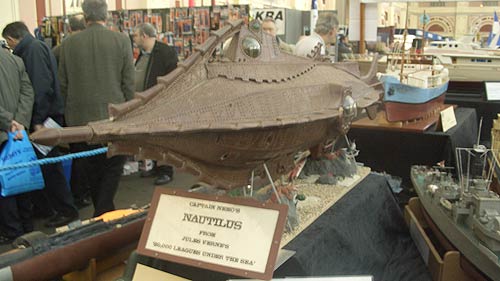 And I managed to hunt down the couple of Doctor Who references in the show. Lyn Martin was showing a small contemporary style Cyberman helmet as part of one of the stands.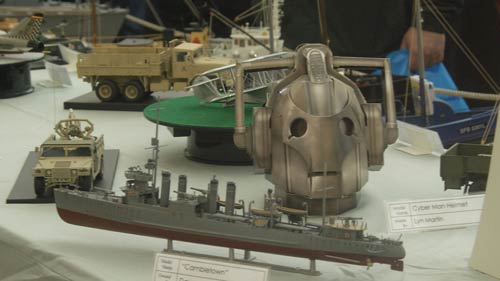 The MARS Advanced Rocketry Society also had a Doctor Who related exhibit as well. Although their official blurb suggests the club is dedicated to the serious pursuit of 'putting Britain back in space', they are obviously not beyond having a bit of fun as well. Alongside a dinosaur shaped rocket was a model TARDIS that had one point been launched towards the heavens from a field in the UK.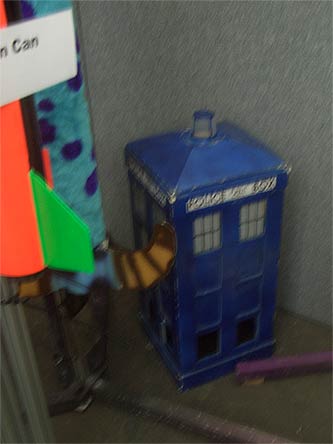 A highlight for me was getting to talk to one of the chaps on the stand belonging to the Chingford & District Model Engineering Club. They operate a miniature railway in Chingford's Ridgewell Park, which has been running in some form since the 1950s. In fact, one of the few clear memories I have of my Grandad is him taking me there to ride on it during the 70s.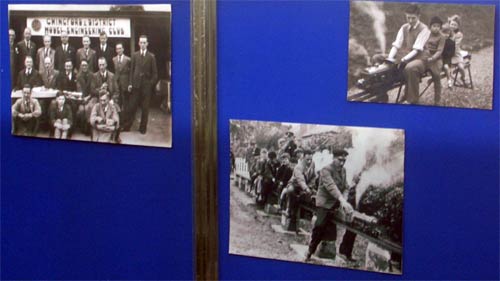 Considering that the overall exhibition had nicked a mutated London Underground roundel as a logo, there was precious little in the way of models of the capital's subterranean rail system. I did spot, though, a model of this old Metropolitan Line engine on the stand belonging to the North London Society of Model Engineers.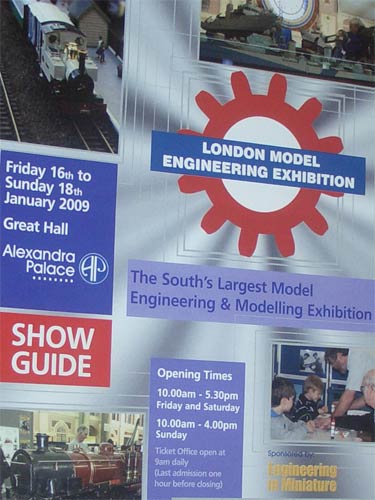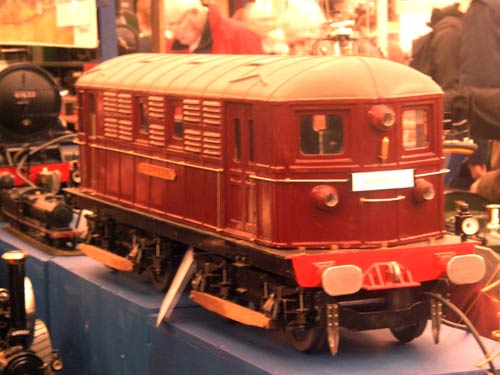 Next...
If I didn't have a prior engagement, I'd be back up to Alexandra Palace tomorrow. In the evening they are showing some silent movies with live accompaniment from the impressive organ situated in the main hall. As if that wasn't attraction enough for me, one of the films they are promising to show is footage of steam trains serving the disused railway line that passes outside my home office window...
You can find out more information about events at Alexandra Palace on the website.