"I'm sorry, we're not allowed to have laptops here"
"I'm sorry, we're not allowed to have laptops here"
And with those words I had further evidence for my theory that whilst I was out of the country for a couple of years, everybody in Britain slowly but surely went bonkers.
A bit of context.
I was in a small coffee shop and patisserie on Bedale Street near London Bridge, having a quick shot of caffeine and getting some work done before meeting up with some friends. I'd already found the place slightly weird when it transpired to be somewhere you could sit down for food and drink, but it didn't have any toilets.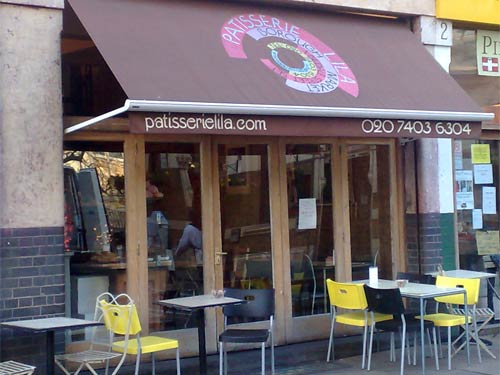 Anyway, I was quietly tapping away minding my own business when the waitress came up and informed me that, and I quote again:
"I'm sorry, we're not allowed to have laptops here"
What could possibly be the reason?
Has the London Borough of Southwark hit upon a cunning fund-raising wheeze to licence and tax those establishments which are allowed to have laptops open?
Did being on the computer not suit the ambience of the establishment?
Was there some sort of auto-pilot mechanism in the coffee-making machine that could be disturbed by the Bluetooth signals emanating from my MacBook?
Is the London Bridge area so sensitive for national security that under our increasingly burdensome "anti-terrorism" legislation it is an offence to use electronic equipment within a 250 metre radius of the railway station?
Of course, being terribly polite, obedient and British about it all, I just said, "Oh...really?", shut my laptop, paid up and went on my way...
I've now sent them an email asking why, so I'll report back if I find anything out.