Watching Euro2008 on Zattoo in the heart of the BBC
As you may have spotted in my post about last week's TechCrunch / BBC debate at Broadcasting House, I attended it with one eye on what was going on in Basel. Thanks to wifi in the art deco Council Chamber where the debate was taking place, I was able to stream the first Euro2008 semi-final between Germany and Turkey silently on my laptop.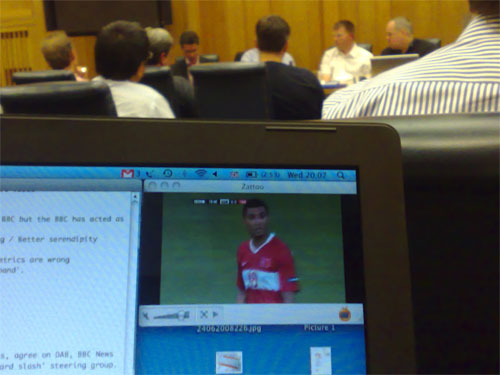 The thing that struck me was that I used Zattoo to watch the game. At 7:40pm, I realised that I hadn't remembered to find out whether the game was being broadcast on BBC One or on ITV1. No worries, I thought, instead of fumbling about looking for schedules, I'll just pop Zattoo on, and flick between the channels.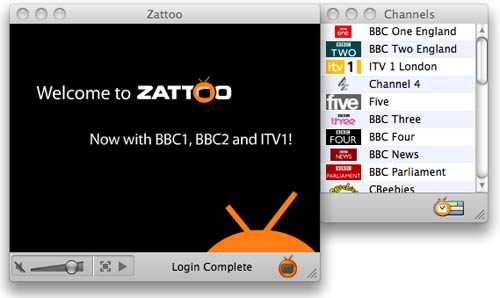 This was by the far the most direct route to getting to see the match. The BBC's homepage was promoting coverage of the semi-final, but the call-to-action was very much to watch it on BBC One, with no mention that the game was being streamed on the web by the BBC.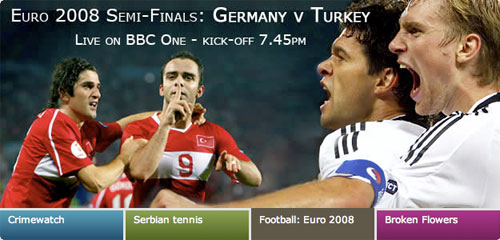 In fact, when I did test the BBC's own stream of the game, I did so by following a small text link on the minute-by-minute text commentary page.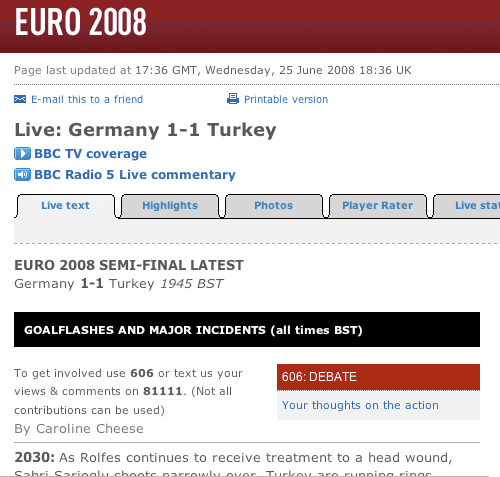 I had the two streams open at the same time at one point, and I noted that Zattoo were marginally ahead in relaying the pictures from BBC One than the BBC's own infrastructure was.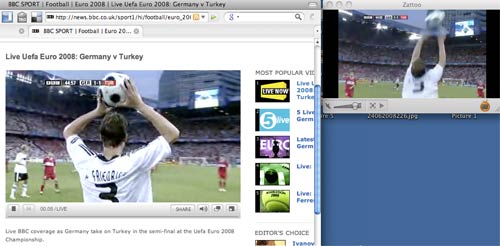 Neither service, though, evaded the picture black-out from Austria and Switzerland which blighted coverage of the game around the world!