A lifetime of lost playlists: Part 10 - Wired for sound
I've been writing a series of articles looking at how the different musical formats I've used in the last 30 years have shaped the way we made 'playlists'. In the last part, I looked at how the music industry's digital tape revolution with the DAT and DCC formats failed as a consumer proposition. Another format that never really gained mainstream adoption was Sony's MiniDisc format. I, though, was a huge fan and convert, mostly because of the flexibility of the format.
From around 1998/99 I mostly chose to use a portable MiniDisc player for my music on the move, even when I subsequently got an additional MP3 Player. I got through two different Sony models - one the size of a brick with an additional add-on battery pack, and one rather sleeker, later model.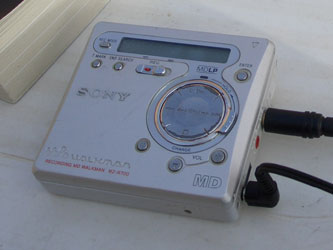 I was quite an early adopter of the MiniDisc, and it was a format I really loved. It effectively did the 'playlist' function before MP3 Players matured. I used it a lot when I still worked in record retail. I would generally make a disc for each month, which I gradually filled up with good new stuff as it turned up in the shop.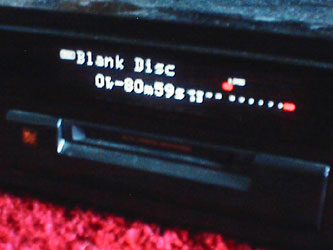 Previously, I used to make monthly C90 compilations for my cassette Walkman on my commute into Central London, but the advantage that MiniDisc gave was that you didn't have to just add new songs to the end of the tape. Instead you could re-arrange the songs as you recorded, to ensure that the freshest and best material was always at the front of the compilation. Or, if it turned out there was subsequently a better remix of a particular track, you could delete the one from the middle of the compilation, and replace it.
MiniDisc players were also the first portable machines to introduce 'shuffle' to playlists you had already made yourself. Each disc carried around 74-80 minutes of music, and you could put them on random play. Earlier players allowed you to record discs in mono, which consequently doubled the length of the disc. As the format faced increasing competition from the iPod, Sony introduced even longer-play features, and more aggresive compression algorithms, to allow nearly four times as much recording space on a disc as had originally been specified.
The fact that you could also splice and edit material was a boon. A couple of albums that I mostly listened to on MiniDisc - Mansun's "Six" and Blur's "13" - I only really know in versions that I alone listened to. I had used my MiniDisc player to judiciously edit out the most self-indulgent bits from the albums, and re-arranged them into a length that was just right for my journey to work.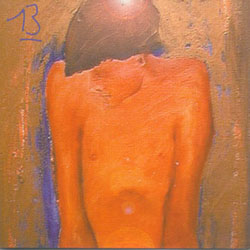 The editing and looping facilities also made the MiniDisc a great format for home recording, particularly if, like me, you had two machines to layer sounds together.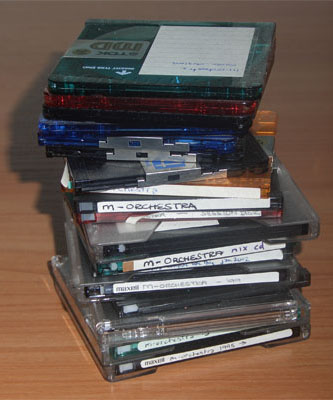 Adding metadata to your recordings
From a metadata point of view the MiniDisc was a very strong format. Pre-recorded MiniDisc's came with album artwork on the disc itself, and with the names of the artist, album and individual tracks electronically described on the disc.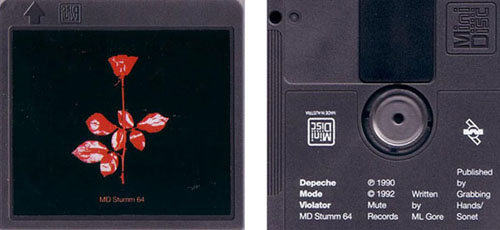 You could add your own metadata to blank discs, usually using some kind of jog-wheel mechanism to scroll through the alphabet, rather like entering your high score in an old-style arcade game. You could add a title to the disc overall, and then add the individual track names. These were displayed as the tracks were played, or as you scrolled through the contents of the disc.


| | |
| --- | --- |
| Years | 1998 - 2005 |
| Format | MiniDisc |
| Metadata | Stickers on disc and disc case. Track names, disc title and disc artist stored electronically with the data on the MiniDisc, and displayed by the player. |
| Making playlists by... | Programming a selection of tracks from a disc, or putting a disc on 'random play'. The order of the tracks on a disc could be permanently edited and re-arranged. Individual tracks could be deleted from any point on a disc. |
| On my 'most listened to' playlist | Radiohead, R.E.M., U2, Mansun, Blur, Suede, Depeche Mode, monthly compilations of new material. |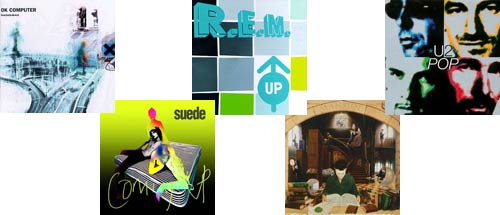 Next...
By 2000, computers were beginning to have a real impact on the way I assembled playlists, with the arrival of MP3 Players and the ability to burn my own CD compilations.