Castrol's Euro 2008 Performance Index not performing on Google AdWords
As part of their sponsorship of Euro 2008, Castrol have developed a website which produces real-time performance statistics during the matches. Here, for example, are the figures from the Netherlands' obliteration of France last night.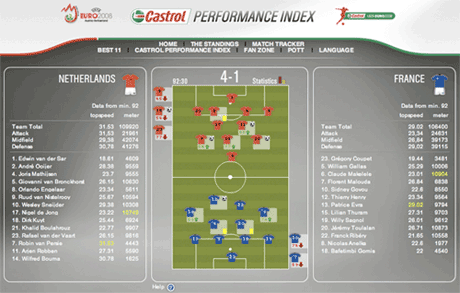 It looks like a very nice site - even if they can't spell 'defence' the European way. There is a downloadable Castrol widget for the tournament as well.

It is built using Adobe's AIR, so in theory it should be cross-platform. I didn't download it to my Mac though, because the application is unsigned and seems to want an unwarranted amount of permissions to access my file system, which is a shame.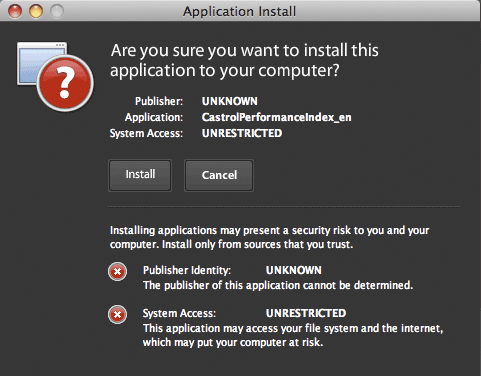 Still, the real reason I was writing about it today was because as I was testing some AdWords to promote my own Euro 2008 Fansivu, I noticed that whilst Castrol are measuring team performance at Euro2008, they don't appear to be measuring their AdWords performance very carefully. This is how their advert currently appears on the very expensive 'Euro2008' keyword.