Wonderful Wifi at Walthamstow Central Library
The ratio of moaning and complaining to praise on this blog is always far too much of the former and not enough of the latter, so I thought I'd just write a few words in praise of the web services offered at Walthamstow Central Library by the London Borough of Waltham Forest.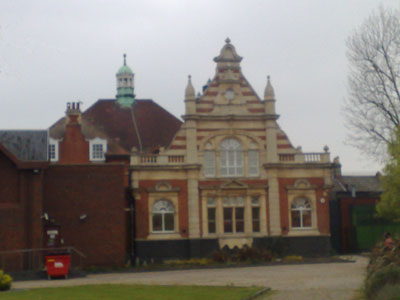 The heart of the library is a listed building. It was where, in the 1970s, I first started getting addicted to reading the Doctor Who Target books. The recent refurbishment has opened up much of the old building again, including re-exposing this old stained glass window.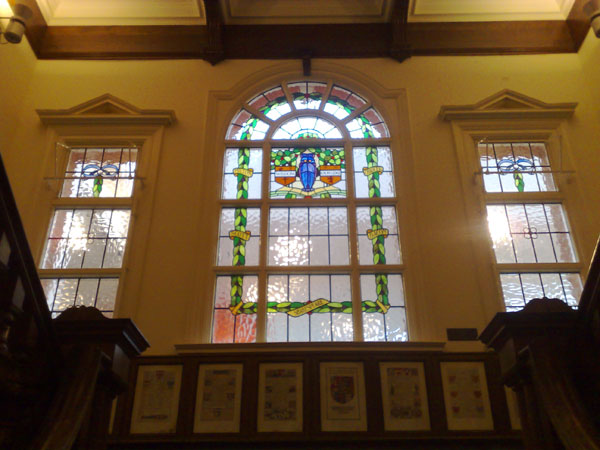 I used to pass this on my way upstairs to the reference library. You know, back in the days when to do a school project you had to consult the expensive books that you weren't allowed to take home, instead of just looking it all up on Wikipedia ;-)
I remember the library being gutted by an arson attack in the early 80s, which destroyed a lot of the collection. Since then the library has been re-kitted and re-fitted several times.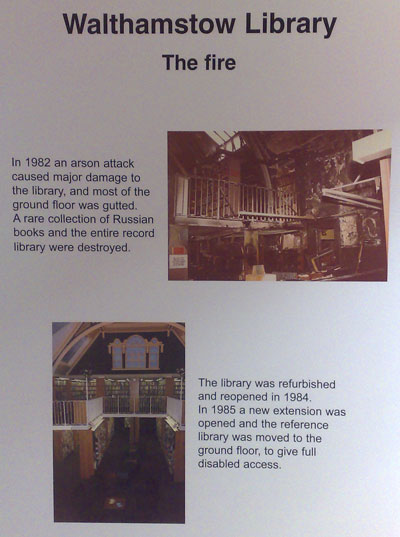 The latest refurbishment of the library has it equipped with a computer room, which has a whole set of PCs for public use, and a couple of desks for people with laptops. It has also equipped the library with a controversial fish tank, and there is a good account of visiting the building, and some of the oddities within it, on this blog.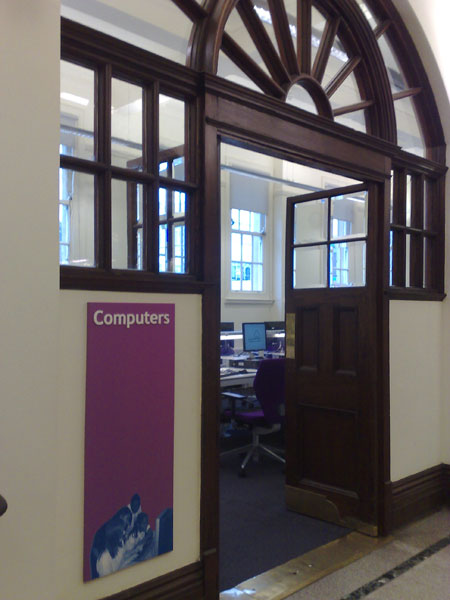 The building has free wifi throughout. It is really easy to register, very fast, and very efficient - even if your address does default to being in the USA.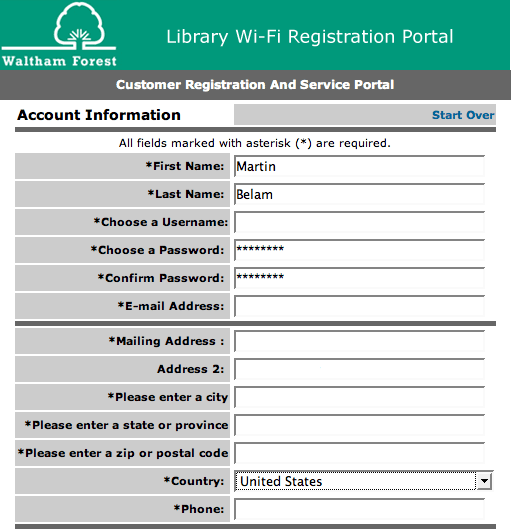 I can't praise the service enough though. If you are looking for free wifi in Walthamstow without having to buy drinks or food, it is the place to go.
Just don't pinch my laptop desk.