Walthamstow's Tramways Office building
Yesterday I was writing about the origins of the name 'currybet', which developed into a regular pub crawl around Walthamstow on F.A. Cup Final day. Part of that route was always from The Bell pub to The Dog & Duck, passing one of Walthamstow's most distinctive buildings - the Tramways Office on Chingford Road.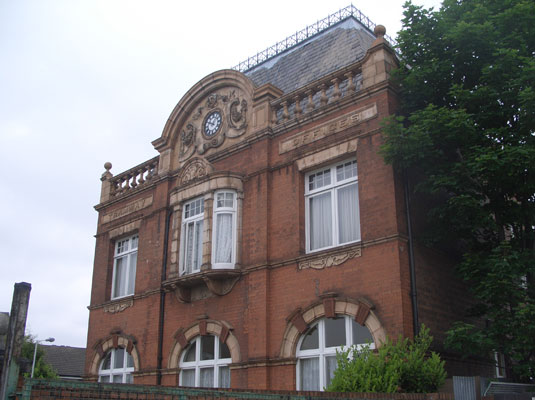 Built in 1905, and later given codename 'WW' by London Transport, the Tramways office was a hub from trams, then trolley buses, and then motor buses.
The Walthamstow Tramways were run by the local council, and routes used to go to Chingford, Leyton, Woodford and the Lea Valley. By the time the system got incorporated into the London Passenger Transport Board in 1933, the Walthamstow Corporation owned 62 tramcars, and operated nearly nine miles of track. This picture shows one of the cars up in Chingford soon after the opening of the lines.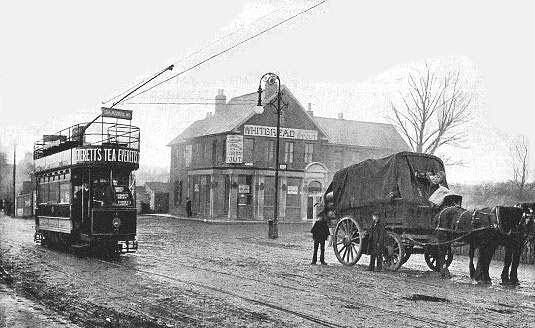 Initially the system was single track with passing places, but eventually double-track was laid. This picture of Hoe Street in 1914 clearly shows the single-track.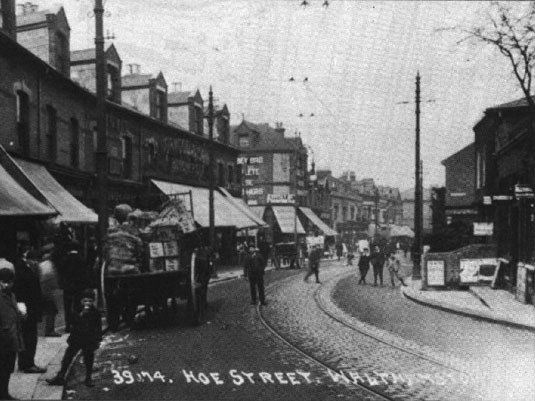 The last tram ran on 12th June 1937, and this picture shows the depot in the 1950s, when it was a base for trolley-buses. It was taken by either Leslie E. Davis or Elsie Koolman, who both worked there.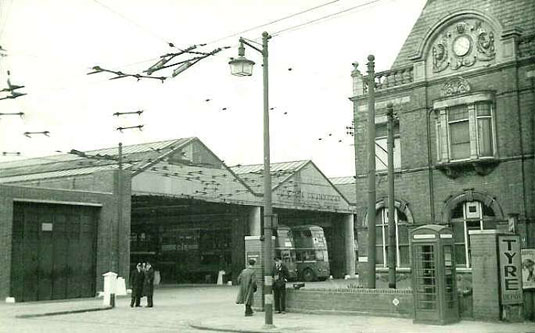 The sheds to the left have now been demolished, and replaced by flats on a new road called 'Omnibus Way'.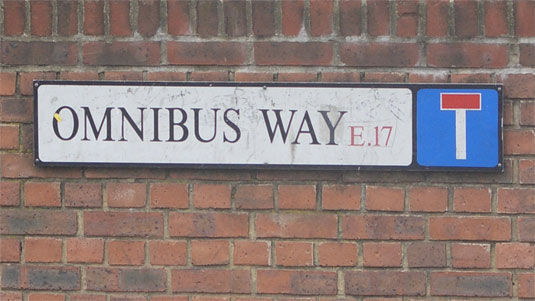 I still remember them from the 70s and 80s though, as Walthamstow Bus Garage. It was then a depot for local bus services. Sometimes buses would pause there whilst drivers changed shift, and sometimes buses would still terminate there, particularly in the early morning and early evening. The 34 route, which then ran from Barnet Church through to Whipps Cross, also seemed prone to being short-run and terminating at Walthamstow Garage when the North Circular road was busy, allowing them to get back on timetable.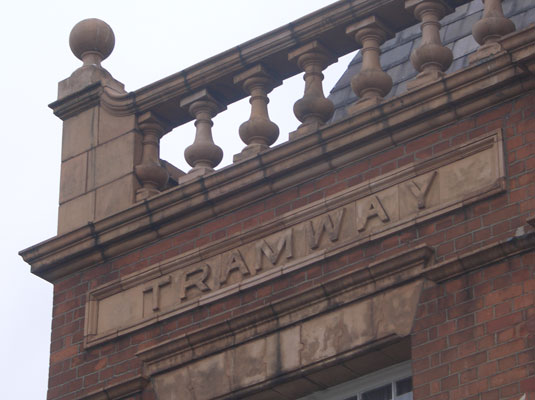 Nowadays, the Tramway Office survives as a set of flats, with the name the only reminder of what it used to do. I always admire the confidence of Victorian and Edwardian architects, so sure that the function they were designing for would always exist that they carved it into stone on their buildings.