Daily Mail 'fat dog' article takes the copyright biscuit
Now, remind me again, what is it that newspaper publishers are always saying about respecting copyright?
I only ask because of this article on the Daily Mail site today about fat pets. As I scrolled down I recognised one of the dogs pictured. He is a local chum of ours from Chania harbour. In fact, I recognised the photograph - posted to Flickr by polietileno.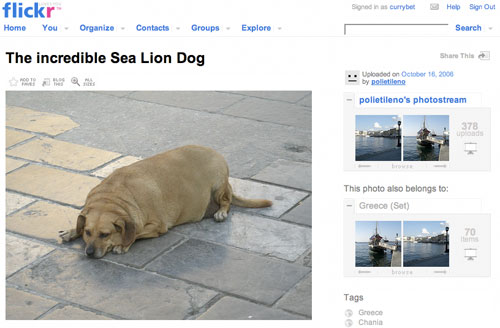 The unnamed Daily Mail journalist who put the article together appears to have simply searched Flickr for 'fat dog', and re-published whatever photos they felt like from the results set.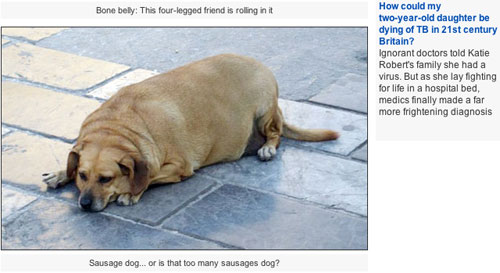 The Chania dog picture was originally published under an Attribution-Non-Commercial-Share Alike 2.0 Generic licence, which the Daily Mail has almost stuck to.

Well, except for the Attribution bit.
And the Non-Commercial bit.
The article also features this photo from Flickr, and this one - both of which are clearly marked '© All rights reserved'.
And then there is the fact that the article says these are the world's fattest pets, even though 'fat dog from Chania' is a stray - which they would know if they read the comment underneath the photograph they have stolen.
But what's a little factual inaccuracy and copyright theft between friends eh?