I'm gonna spend my Christmas with a Dalek
Well, not literally, we'll actually be trying to balance Western European traditions and Greek Orthodox Christmas in Crete, as opposed to last year when we were in Munich, and the year before when we were in Qatar.
However, anyone who has been checking out my last.fm profile will realise that I am now only half the Grinch I used to be, and near the top of my Christmas pop charts is The Go Go's "I'm Gonna Spend My Christmas With A Dalek".
Since the show was revived in 2005, Doctor Who has made itself a plot-lite pantomime runaround fixture on Christmas Day in the UK, but we've so far been spared the indignity of a novelty cash-in single. Not so in the 1960s, when Dalekmania slotted neatly in between Beatlemania and everybody subsequently taking lots of drugs, dropping out, and ruining my generation's morals with their permissive society and running around in their underwear or something.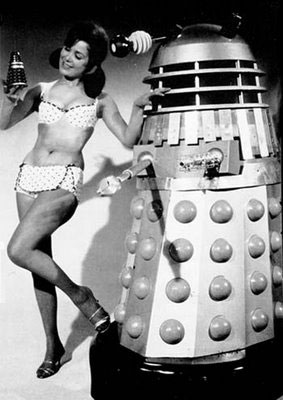 In the midst of all that came The Go Go's single. I can forgive them for claiming that the Dalek's were made of chromium, in fairness I don't think Dalekanium had been mentioned on screen at that point. However, the fact that the main protagonist of the song is intending to hang a Christmas stocking on the Dalek's "big left toe" suggest the writers were not actually that au fait with the inhabitants of Skaro.
And I remain unconvinced that a Dalek, finding itself in the midst of Earthling festivities, would be inclined to ask for more plum pudding and custard.
My current copy comes from the rather excellent 'Who Is Dr Who' compilation CD issued by RPM in 2000.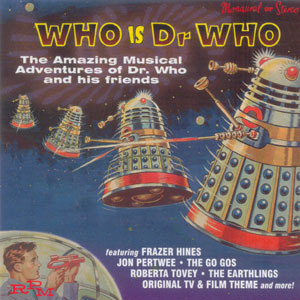 However, I did use to own a copy of the original 7" on the Oriole label, which fell victim to the mass eBay purge of my rare records before we set out to travel and move to Greece.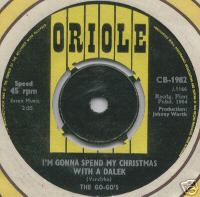 My copy didn't have the rare picture sleeve. In all my time working in record shops, I only saw an original of it with the picture sleeve once, and I rather decided that at £50, I could live without it.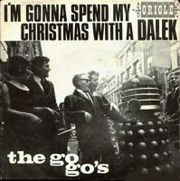 Anyway, Christmas is a time of giving, and so for a few days only, why not download the track, spend your Christmas with a Dalek, and enjoy probably the least accurate impression of a Dalek voice ever committed to tape?
Download: The Go Go's - "I'm Gonna Spend My Christmas With A Dalek"
"Who's Who? The Resurrection of the Doctor" charts how the Guardian has covered Doctor Who since it was revived in 2005. If features interviews with Christopher Eccleston, David Tennant, Matt Smith and the men in charge of the show's fortunes: Russell T. Davies and Steven Moffat. It also includes interviews with a host of other Doctor Who actors including Billie Piper, Freema Agyeman, John Barrowman and writers including Neil Gaiman and Mark Gatiss. There are contributions from legendary author Michael Moorcock, Seventh Doctor Sylvester McCoy, and specially commissioned illustrations from Jamie Lenman.
"Who's Who? The Resurrection of the Doctor" - £2.99 for Kindle & iBooks.