There's only been one unforgettable dinner in Portugal this year
I spotted this advert for tourism in Portugal at Queensway station on my way to work yesterday.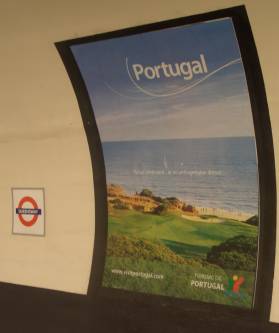 Is it just me?
Or do you think that, given that the biggest media story in the UK this year has been about a dinner in Portugal that turned out to be unforgettable for all the wrong reasons, promoting the country with the strapline "To be continued...at an unforgettable dinner" is a little ill thought out?