Between a Northern Rock and a hard rock place
Over the last few days, two of the biggest stories in the business and show business worlds have had a new media element to them. Some customers have been complaining at not being able to get through to Northern Rock's online banking system to withdraw their money, whilst other punters have been complaining about not being able to get into the ticket lottery for the Ahmet Ertegun tribute gig.
One of the stories had very public metrics about the failure. It was widely claimed in the press that over 20 million people had attempted to get tickets for the show which will feature a reformed Led Zeppelin. It is an eye-catching number for headline writers, but myself, I'm unclear exactly how that figure was determined with any great accuracy.
Generally, when sites approach server meltdown, you can measure what you served up to a point, but the one thing you can't measure is requests that didn't get through because a server was down, because a down server doesn't log stuff anymore.
For example, the BBC published statistics about how it handled internet traffic on July 7th 2005, but the site also featured the information that:
" At around 12 noon on the 7th July, a peak bandwidth of over 11 gigabits/sec was reached. The slight disparity between the two "Max Out" values is caused [by] the load affecting recording statistics"
One of the interesting aspects for me about maximising scalability of a site is the extent to which people optimise the front end. The Ahmet Ertegun site could reasonably have expected to be heavily hit as soon as the ticketing details emereged. Accordingly, the front-page has a very slim HTML file (albeit calling quite a large image), scoring an A on the YSlow! assessment scale.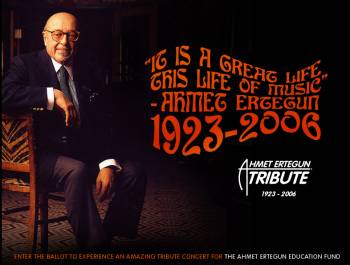 The form to actually submit your details only gets a 'C' on YSlow!, but it is nevertheless reasonably lightweight.
Northern Rock, meanwhile, have scaled their homepage back to a mere web footprint of 9.2k, with a splash message from the CEO apologising for problems with the site over the weekend.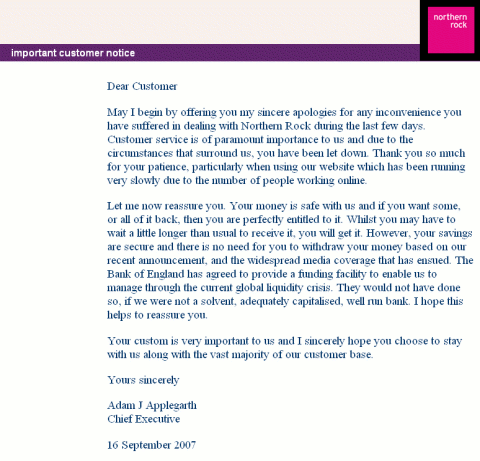 Once through to their main homepage, whilst it is nowhere near the monster size of UK newspapers homepages, I'm unconviced that to render it genuinely requires 75k of CSS and 25k of JavaScript