Testing the dinosaur of image copyright law
Scientists have discovered that apparently predatory dinosaurs could swim, in a story covered by Wired's Science blog last week. They used one of my Flickr photographs to illustrate it.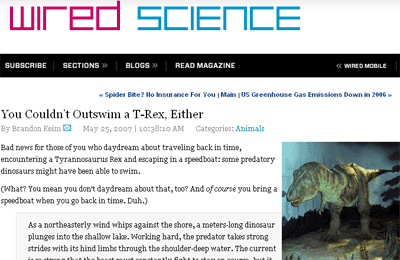 The photograph was on Flickr with a Creative Commons License, and Wired have credited me, which is fine.
Well, probably fine, unless you are the Natural History Museum.
I suspect that they will feel that they ought to be getting the credit and the link-love for their animatronic dinosaur, rather then me.