A few of my favourite blogs from 2006
Well, it is review of the year time, and since I've been on a roller-coaster ride of travelling through Europe and living in 2 different EU countries, I can't really do a top ten albums or TV shows of the year. I did think though that I would do a quick round-up of some of the blogs that I have most consistently enjoyed reading through the year. Inevitably I guess I ought to start with a quartet of blogs from ex-colleagues at the BBC.
Dave Cross, author of Davblog worked as part of my team for a while in 2005. He was astonishingly well-organised and efficient, and you could simply trust him to take a malformed spec, understand the intention, and then deliver something workable to deadline. Which meant he almost immediately got filed under "Does not need managing" and so I rather neglected to get to know him. Since leaving the country though we've managed to meet up and probably communicated more than when I sat a few desks away from him. He is very active online all over the place, but on Davblog can usually be found gently mocking creationists and making excellent points about good practice on the web and in code.
Since I left the BBC I've kept a keen eye on Eyedropper's blog, as we used to work very closely together on things like the Dalek homepage. I'm looking forward to seeing in the new year whether his new job at Channel 4 will see him blogging as freely. For myself, moving to Sony has been a bit of a culture shock on the blogging front. Rather than the BBC environment that openly encouraged staff to blog about their work, the projects I am working on in Austria are so swathed with NDAs between various global brands that I tend to feel that I unless I can spot it being mentioned in a Sony press release, I probably shouldn't write about anything that I've done. I'm hoping a similar thing won't happen to eyedropper.
Dan Hill's City of Sound is an extraordinarily thoughtful and consistently detailed blog, and one which often points me to things that I would otherwise not have thought of. He opened the year with a definitive look at new musical experiences, and later on with his post "The Shock of the New World, with respect to the flora and fauna of Australia" set some sort of record for the amount of bandwidth taken up viewing a single blog post. In fact, as a result of the regular long length of Dan's posts, within my Bloglines feeds City of Sound is the only blog to have a folder by itself so I don't have to skip over them if I am in quick skimming mode. Dan's also about to leave the Beeb, and I'm interested to see how his new venture turns out.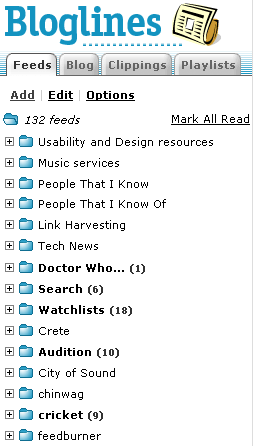 Finally in this group I've been enjoying Robin Hamman's cybersoc. Even when not writing full posts he always provides an interesting set of links, and as one of the stormtroopers on the BBC's evangelical blogging wing, he is usually writing about things close to my heart.
Away from my ex-BBC chums, I've been trying to follow some blogs from or about Greece, and two have stood out for me so far this year. This Is Not My Country is dedicated to human rights and equality issues within Greece, and the author is a very passionate spokesperson for the underclass of immigrants in Greece. I've found out about quite a few news stories in Greece from her blog, which often seems subject to a lot of abuse in the comments for exposing some things that polite Greek society would seem to rather not discuss. The blog also hosts a chat room most Thursday nights - but sadly because of my almost-always-offline status I've never been able to join in to see what that is like. Maybe when I get back to Chania in the spring.
A very different Greek themed blog that I've been enjoying comes out of Thessaloniki and is Teacher Dude's Grill and BBQ. This is written by a non-Greek teaching English as a foreign language to Greek children, and documents a lot of the practical lessons used to engage the children with the English language using multimedia sources. The author is keen to see a greater use of interactive material in classes, and encourages his students to blog, make their own videos, and generally participate as fledglings in the Web 2.0 world.
Sadly, I've not looked at much of the pupil's online work, as I always assume that visiting websites belonging to children in the current UK climate is liable to end up with me splashed all over the front pages of the News of the World.
Talking of the current climate, there are a couple of blogs I enjoyed that have gone AWOL from my reading list. "Not In The Current Climate" is one of them, which hasn't had a new entry since the end of October, and the associated Flickr photostream hasn't had a new picture uploaded since November. I hope that is just a sudden lack of interest rather than anything more sinister - sadly this year I have already experienced a regular contributor to my social internet landscape suddenly disappearing.
"Laika The Space Dog" is another blog that I miss. Transmission ceased in April 2006. I can only assume that the author was in fact blogging from space with an ever-dwindling supply of oxygen like their canine namesake. Although I couldn't say that I agreed with the political thrust behind the blog, the entries often focussed on some amazing achievements or (mostly) failures of engineering within the old Soviet Union. Thus it was littered with impressive photographs and diagrams of epic monolithic industrial machines that I had not seen reproduced elsewhere.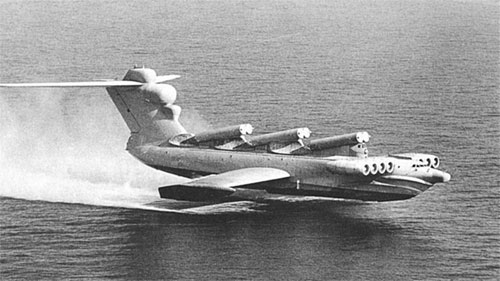 Hmmm, that also makes me suddenly think of a couple of feature requests for Bloglines. It would be great to get a diagnostic list of feeds listed in a last updated order, so that could check at a glance what hasn't been updated for a while. And it would be neat to have a list of everything you had unsubscribed from in order of unsubscription, so then I could have written an end of year "n blogs I stopped reading this year" post.
From a business and work point of view, I find Black Hat SEO and Graywolf's SEO Blog to be the most entertaining places to get my daily fix of the dark side. I'm also really enjoying the blog from Heather Hopkins showcasing data from Hitwise UK, and Matthew Hurst's Data Mining blog showcasing all sorts of data from around the web.
I've also recently discovered The Daily WTF, which has almost replaced the Dilbert RSS feed as my first port of call for re-assurance that it isn't only me involved in bizarre twists and bad decisions during the building of software products, which ought to be such a simple task.
Finally, what can I say about Diamond Geezer that hasn't already been written?

I'm glad that this year he got some recognition in lists of best blogs. What I love about the site is the number of different threads that regularly return. Like visiting every stop and writing up the history of each station on a section of train line. Which could be a blog in its own right. Or the sets of sarcastic Q&A sessions about topical news events. Which could be a blog in its own right. Or the monthly "Silver Discs" feature. Which could be a blog in its own right. I marvel at how on earth he finds time to do the research to cover so many bases so entertainingly.
Well, that's what I have been reading this year - before the end of the year I'll also pull together a round up of what proved to be the most popular posts during what was a rather odd year for currybetdotnet.