Someone auctions FTP access to a .gov site on eBay
Thanks to the SEO Black Hat blog I've been tracking a really interesting auction on eBay this afternoon. Someone registered in the UK was offering for sale "SEO Parasitic Hosting" on a .gov domain in the USA. .gov domains are particularly valuable, as getting links from them to your site gives added credibility in the eyes of search engines. In this case the seller boasted that:
The main domain has over 3 million links going into it over 80,000 of these links are from OTHER .gov sites with almost 1/4 million links also coming from .edu sites.

This is also (rarely) NOT an orphaned site as there will be links from within the site going to this particular mini site

The domain has been live for over 10 years according to the Archive.org repository. It has almost definately been alive longer, but that's as far back as archive.org goes for any site.
In one of the questions answered in public the seller explains that they will be the link between the buyer and the site's FTP server.
Q: Hi, how would upload of files happen? are there any file limits as to how many html files I can upload? will I get the ftp info?...

A: Upload of files will happen by transferring to me. I will then upload the files. Space is not unlimited but common sense can and should be used.
It sold this afternoon for 5,200 GBP.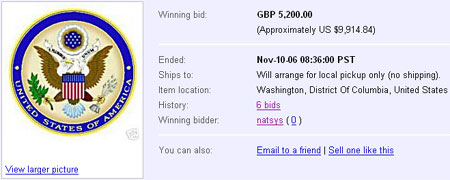 The question I'd have to ask myself if I'd bought it is, how much faith I would have in paying nearly €7,800 to someone who was dodgy enough to be selling FTP access to a server like this, and who had only been registered on eBay for the 10 days it has taken to carry out the auction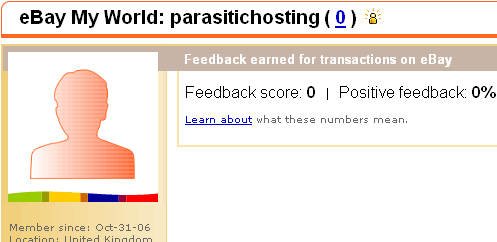 It did get me thinking though - perhaps I should check out whether any of my old FTP passwords for the BBC's servers were still active. I mean, if getting some links from a .gov site is so valuable, how much would someone pay in an auction for an obscure link on the BBC homepage?
Of course, sadly, we may found out soon enough exactly how much that scenario is worth to advertisers.