My rapid selling off of seemingly every collectable I own continues apace over at eBay.
At the moment you can bid for a Björk CD and Video box set for Jòga, or perhaps my BOSS Dr. Rhythm DR-550 Drum Machine, or my old Casio SK-1 sampling keyboard.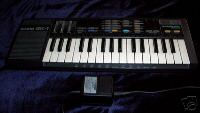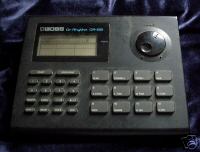 The star of the sale so far is without doubt my Depeche Mode "Songs Of Faith and Devotion" 4CD promo box. It includes one compilation disc - Singles 86->93, that is individually numbered and unavailable commercially. I started the bidding at £19.99. It has currently reached £360. Understandably I'm quite pleased with the way that has progressed.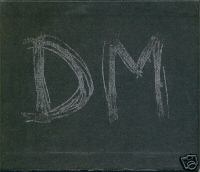 Or how about some items that cross two of my great loves, rare records and Time Lords? I've got two rare Doctor Who sixties spin-off singles up for grabs. One is the 1964 novelty record by The Go-Gos "I'm Gonna Spend My Christmas With A Dalek". Trust me, you haven't lived until you have heard a Dalek asking "More plum pud-ding. More cus-tard.".
I've also got a 1965 A-Label Columbia demo copy of the theme tune from the Doctor's first big screen adventure with the Daleks. Not only did the film-makers prefer Peter Cushing to William Hartnell, they preferred Malcolm Lockyer to Ron Grainer and Delia Derbyshire, so the theme tune bears no resemblance to the TV show theme whatsoever.