Analysing The Software That Uses The BBC Homepage
I've just published an article looking at the type of browsers and operating systems used by people to access the BBC homepage. It started out when I tried to answer the casual question "How many people use Firefox to view the BBC homepage", and evolved into a statistical analysis of 32 million requests made for the BBC homepage in the space of one week during September 2005.
I was looking at the user agent string submitted by those requests, which usually reveals the name of the browser and the version of the operating system it is running on.
There are no great surprises in the findings - Windows and Internet Explorer are dominant as you'd expect, but the answer to the initial question was that Firefox has a 9.7% market share amongst users of the BBC homepage.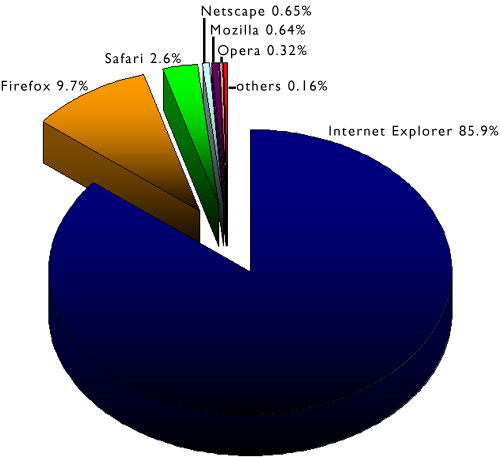 You can find the full article here - The Software Used To Access The BBC Homepage.