"Products & products: how web and manufacturing collaborate" - Alexandra Deschamps-Sonsino
"Online is brilliant but I still quite like physical products" - Alexandra Deschamps-Sonsino, London IA
Last week we held the latest London IA evening, hosted by Sense Worldwide and sponsored by Zebra People. The talks were from Warren Hutchinson and Alexandra Deschamps-Sonsino. I've already published my notes from Warren Hutchinson's talk about "Brand with a little b, Design with a Big D". Here are my notes from Alexandra Deschamps-Sonsino talking about "Products & products: how the web and manufacturing collaborate".
"Products & products: how the web and manufacturing collaborate" - Alexandra Deschamps-Sonsino at London IA
Alexandra Deschamps-Sonsino gave us an insight into her work melding the digital with the physical. She said that whilst the concept of "product" came from Adam Smith's definition of "a thing produced by labour or effort", in the UX world we had increasingly come to define "products" as digital only experiences. She want to bring back the tangible aspect.
Alex extolled the value of "shipping". Whether it is shipping code or physically shipping product, unless you are "shipping" you aren't doing anything. She cited Apple's product range as an example of introducing "versioning" into physical products. "If it isn't on the market or on Amazon, you don't have a product" she said.
One difference between a product with a physical entity and a lean start-up was that you needed to have more money up front. The minimum viable product for a service like Buffer was just a sign-up form seeing if people were interested in the service. The minimum viable product for a physical product is, of necessity, a physical product with manufacturing and material costs.
She made some interesting comments about Kickstarter. "Kickstarter will get you customers, but not expertise and network" she said. She thought one of the main values of Kickstarter was that it told you that you have a potentially viable idea, so now go and get some real money. Some projects on Kickstarter will inevitably over-promise and under-deliver. Alex thought this could turn a community of potential customers for a mythical product into a community management problem.
Alex had more than a couple of notes of caution about getting into this space. As soon as you start producing physical goods, you run into the limitations of industrial era manufacture. Short-runs are more expensive per unit to produce than mass production, and fault tolerance rapidly eats into profits. She told a sobering tale of FRSTEE, where a couple of transposed Excel columns rendered an entire physical delivery of 50 units unusable. Remaking the order wiped the entire profitability from the project.
I think the best thing Alex showed us was ReaDIYmate - the idea of network enabled paper toys that you can program to do something when an event is triggered online. Objects like this increasingly convince me that my daughter is going to have much more fun in her childhood than I had with my battery powered LEGO lighting kit.
Alex also introduced us to concept of Molly, which dispenses sweets when you get retweeted. Perhaps we could work on a journalism version that dispensed alcohol when your story hit the front page of the Drudge Report or something?
Alexandra Deschamps-Sonsino's blog can be found at designswarm.com.
Next...
London IA will be back in April - details to follow. In the meantime you can sign up to the Ning social network we use, download the podcasts, or buy the Kindle ebook of notes from previous events.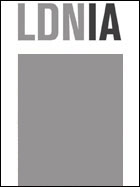 "London IA: Notes from the talks"
Martin Belam, foreword by Ann McMeekin Carrier
London IA is a network of designers, information architects and thinkers. Since 2009 the group has been holding regular meetings featuring talks about UX, or of interest to UXers. This ebook is a compilation of my notes from those evenings, featuring talks by Andy Budd, Giles Colborne, Cennydd Bowles, Claire Rowland, Jason Mesut, Ben Bashford, Chris Heathcote, Dan Lockton, Relly Annett-Baker, Michael Blastland, Margaret Hanley and Richard Rutter amongst others. Topics covered range from ubicomp to psychology, from learning how to sketchnote to how to write a UX book, and how to improve digital design through diverse routes like copy-writing, designing for doubt, learning from music technology or taking care of typography.
"London IA: Notes from the talks" is available for Kindle for £2.47.